One of the gender attitudes in education: boys play with cars, girls play with dolls. Like any boy, our son has many machines and almost no girlish toys. The daughter of the dolls played a little. From her brother inherited only the zoo of soft toys. Dolls, so as not to occupy a place, I gave out much earlier than the appearance of my son.
How do they understand this?
Many parents are surprised: how do boys understand that they are meant to play with cars? Our son, as soon as he grew older and became interested in the outside world, immediately showed his interest in equipment and other attributes of men.
During the walk, most of all he liked to watch the passing cars. The company of boys kicking the ball aroused his keen interest. And now, if we pass by playing boys, it can be difficult to take him away. But recently he surprised us.
How we chose toys
Recently, we went to the toy store to buy something for our son. Long walk, choose. The son, however, did not bother with the choice: he immediately went into a corner filled with puppet strollers and began to roll one of them around the store. We offered him one after another options for boys toys. Watched cars, tractors, cranes, railways. On the question of what you buy, the son answered: Pram.
Dad did not want to buy a stroller. But I still persuaded him to buy his son this toy. Unfortunately, there were no boy colors, and my father, reluctantly, in a few minutes put a pink stroller with hearts in the trunk.
But we also bought a large tractor with a cart. My son liked both toys equally, so now we have to periodically fulfill his request and roll the tractor beside him with a string while he carries a carriage in front of him.
True, he refers to it, most likely, after all, as a transport. For example, today, he drove all day on it … a ball. I think Dad can be calm.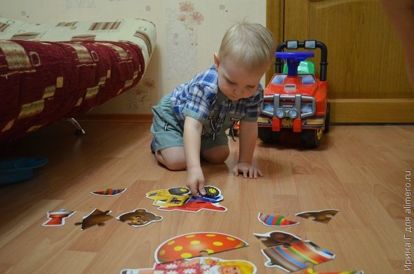 Problem from scratch
I think the problem of the boy's desire to ride a wheelchair is not worth doing. In connection with this story, I am reminded of our joy with my sister when my father bought us a big car. We did not have enough of her in the household!
And my daughter once wrote a letter to Santa Claus asking him to give her a radio-controlled machine for the New Year (of course, the kind wizard fulfilled her request;)). Again, in a family where a boy and a girl grow up, they have toys for those and for others.
A familiar kindergarten teacher said that after recruiting a group, children change toys for a while – boys show interest in girls 'toys, and girls – in boys' toys. I do not think that children think much about it: they play, what they like.
And you buy your children are not typical for their sex toys?