Many mothers go for a walk with a child twice a day, not only because fresh air is good for children, but also because they do not know what to do at home. Often you hear such words. You'll go crazy to sit at home all day. She climbs everywhere, she needs everything, or we don't know what to do in the evening.
Walking, of course, is good, we also try to walk in the morning and in the evening, but sometimes we have to sit at home due to illnesses or bad weather. So you have to turn on fantasy and invent various games.
However, for a child of this age, any occupation is a game. The main thing is that it is safe. And even better, if useful.
We play without domestic chores


Mom has housework – more than enough. And with our little helpers, it's almost impossible to finish them. Now I will wash my dishes, and we will play with you. She washed the dishes, remembered that in the morning the laundry was not hung in the car. Here now I will hang up linen, and we will play. And what, actually wait? Right now and begin.
Game My dishes


Probably all children like to wash dishes. The game is not bad: the child develops a new business, helps the mother (if the mother does not forget to praise him), and at the same time, you see, and learn to wash)).
Game Hang the laundry
My son with joy and willingness helps to take out of the car, then gives me the laundry, and I hang out. For me – the case for him – the game.
Game Shifting Cereals


If I'm going to cook porridge, the son is right there – asks to hold a jar of cereal. I don't give him the whole jar, but I can pour it a little. I quickly give him one more empty jar (or better still a bottle) and provide him with a lesson for a few minutes: the son diligently transfers the cereal from the jar to the bottle. It is useful for the development of fine motor skills and, apparently, interesting.
Game Find a pair


Since this year, an early spring unexpectedly appeared on us, I decided to remove warm clothes. At the same time, they played a little with their son: they divided the mittens into two piles – him and me. From my own, I took out a mitten and asked my son to find her a couple in his pile. It turned out useful developing occupation.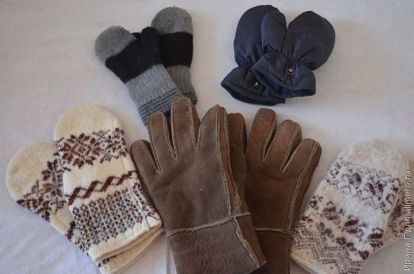 Today, the weather is bad, and we are unlikely to go outside again. Pepper seedlings are languishing in a small jar, and earth is ready for picks in a pelvis. It seems that the son realized that he was going to have interesting entertainment tonight, and quickly found his scoop. Impose in jars the earth scoop he loves. Well, he will have to allocate his inventory and part of the land, and pre-tune in to clean the kitchen.
Ahead of the summer and the accompanying garden affairs. So, the list of useful games will be expanded.
In general, sometimes you need to spit on everything and go play with the child. Because there is no matter more in the world. The dishes are washed out, but the time is running out forever … And the fact that yesterday the child would take it as an exciting game will be of no interest to him tomorrow.