It is sometimes very difficult for me to find a common language with my husband about the upbringing of our daughter. Our views differ and the little one suffers from it. But we try our best to find a compromise and we succeed, because the main thing unites us – the love of our daughter.
I realized that if a husband and a wife have different views on raising a child – a quarrel is guaranteed, and a very serious one. And while parents often do not think about how their quarrels affect the mental state of the child. And should have.
My husband and I were brought up in different families according to different rules. It was very difficult for us to find common ground in the upbringing of our daughter. For example, he believed that it was possible to save on diapers, interfered with complementary foods, and began to harden his daughter from birth with the help of a bath and cold water.
I, as a sensible mother, defended diapers, mashed potatoes and warm water for swimming.
Over time, we began to quarrel over vaccinations, kindergarten and cartoons that our daughter should watch.
The first three years were not easy. It was not easy to raise a daughter, but it was even harder to find a compromise with her husband.
Now the situation has changed a bit. Roles are distributed, the daughter does not see our scandals, but this does not mean that they are not there. It was just that my husband and I understood that the moment of raising a child is a common thing, which must be approached with patience, love and understanding.
We began to think more about how to like our baby, and not to impose our opinion. Although, what decision can make a child in 3 years? Is that pick candy.
Compromise rules for raising children
So that you do not have such situations arrange your roles before the wedding.
For example, think up whatever names your children would call, discuss how wonderful your children will be when they grow up. You can discuss this in the form of games, such as a question and answer: Which parent should get up at night and go to the baby? or is it worth punishing children and how exactly ?.
You can learn a lot from your other half with this game. For example, a young man who is convinced that in no case children can be beaten can learn from her future spouse that she thinks otherwise.
A girl may be shocked by the words of her husband, who considers the upbringing of children – purely the care of the mother, not the father. If you manage to find a compromise between you, then you will become worthy parents with a high chance.
If your chosen one or the chosen one resists and does not want to deviate from his point of view, then here, perhaps, you should consider whether the child will live comfortably in such a family.
If you are somewhat embarrassed by some moments of upbringing, then in this case the main thing is not to make a catastrophe out of it, as it may seem to you at first glance.
If a child climbs a tree, and her husband insures it, then maybe panic will be superfluous? If the wife takes the child to the dance club, and at the same time also hired him a tutor in English, no need to quarrel because of the heavy load on the child.
Prove your point, but do not swear, discuss situations that seem problematic to you, try to find a compromise.
At some point, the child will need to explain that father's opinions and mother's may vary, and that parents argue not because they are angry with each other, but because they love and care about their loved one.
Therefore, the opposite opinion should be respected and understanding and patience towards other people's opinions should be shown.
Such a nice conversation can protect you from childish manipulation. This will help those families where the parents have different views on any issue, and the child obeys the one who is more beneficial to the child himself.
And yet, the family should have a list, such as rules, where it should be clearly spelled out what can be done and what should not be done in any way.
For example, brushing your teeth twice a day, do your homework. But agree to go with a stranger – definitely not. Beating the cat is also on the ban list.
As a rule, in a family where there is something like a statute that must be followed without question – children feel more comfortable.
Looking at parents who have different opinions, the child may also think that he can express his opinion and discuss them with parents and other family members.
After, for example, how you went to the cinema, ask the child of interest for the sake of what he liked and did not like.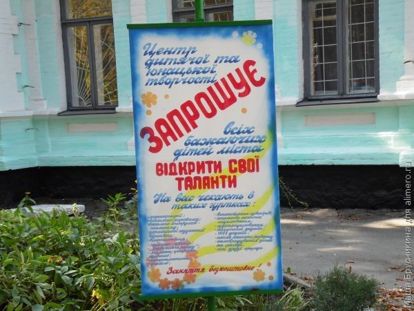 Raising a child is tort and subtle. So let's approach it with all the responsibility and love.
Do your views with your husband differ or do you look one way in raising children?