For food, I am very jealous. I have been accustomed to this since childhood. My dad is just obsessed with healthy eating. Constantly reads specialized literature, articles on this subject. And since the best base for experiments is a family, we were his guinea pigs.
Actually, I'm very grateful to dad. He instilled in us the right eating habits that are beneficial to health and appearance. Below I want to give a list of products that I don't eat by myself and don't want to give to my daughter.
This, of course, does not mean that she will not eat them at all, if she wants, she will buy them, but I will try to make her want them as little as possible.
1. Sweet. Yes, I categorically will not give my child a lot of sweet. I can imagine how others will feel sorry for her, but then she will thank me for that and her teeth too. Here I will take baking, all kinds of flour products. We will eat them only on holidays, as for the future girl they are enemies number one.
2. Fast food. This, I believe, children definitely do not need. You can take your child once a year to McDonald's, but I wouldn't recommend it to you more often. Just read the compositions of these dishes and you will be horrified. And if you imagine how much fat and carcinogens there are, then all the goosebumps will run down your back.
3. Soda and sweet drinks. This is a definitive no! I do not even give juices from tetrapacks, let alone them. It has long been known that such drinks spoil the stomach and contribute to obesity, and I definitely don't want this for my daughter. Such things can be perfectly replaced with fresh berries morsiki (for example, lingonberries – he is my favorite), or compotes, which are very easy to boil.
4. Sausage and sausages. Here I'll probably be considered completely a monster, but I don't eat this either and I won't feed my child with it. They contain a lot of preservatives and dyes, emulsifiers, trans fats and other hazards. And in general, to be honest, you never know what this tasty sausage actually made of.
5. Fried food. The method of cooking for children is also of great importance. The food fried in butter is harmful to the baby's stomach and intestines, so I prefer steamed, stewed or cooked food in the oven. She is also very tasty!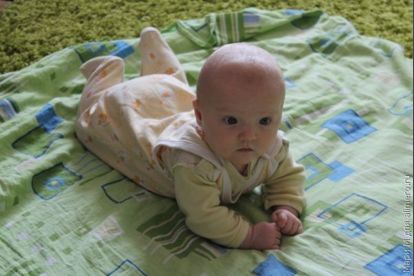 All these products are simply not needed by children, and at any age. Without giving them to your treasures, you are doing them a great service for the future, preserving their health.
And what you absolutely do not give your children?