Before the appearance of the child, the parents stock up with all sorts of devices, things, cosmetics. I thought that besides everything, I definitely need to have herbs at home that will help in caring for a baby.
The most basic, in my opinion, are:
– succession
– chamomile
– motherwort


The succession


The best tool for bathing a newborn baby. However, now the son is already growing up, and the series is still in use. Herb can be bought at the pharmacy, but you can also collect yourself.
My son was born in April, I did not have my own grass, and at first I bought it. In the summer, we took turns in an ecologically clean place, naturally, far from the road, when it began to bloom. Dried in a dark ventilated area.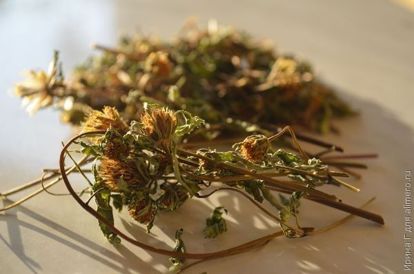 After bathing with a succession, all sorts of reddenings pass, peeling decreases, the child's skin becomes clean and smooth.
Chamomile, too, may be required in the first year of life. It can be used for bathing and for oral administration during colds.
When the son was not yet a year old, he got a little sick – there was a little red throat. So we were treated with chamomile: a teaspoon three times a day, I gave my son to drink broth. It helped. However, when you first use it, you need to be careful: in contrast to the series, it can give an allergic reaction.
When my daughter was sick for a little over a year, I remember that I used chamomile decoction to treat a cold (we rinsed our nose).
Chamomile is also good for swimming: I occasionally mixed it with a string.
I always buy chamomile in the pharmacy, because its medicinal form does not grow in our lane.
Motherwort


Motherwort was needed when our son had a hectic period and he didn't sleep well. I think in the first few months this happens for many people, especially these months fall on a hot summer, as we did.
Brewed motherwort in a liter jar, filtered and added to the bath for swimming. It's not a problem to take motherwort, I think there's no reason to buy at all. Moreover, medicinal herbs in pharmacies are quite expensive. We have about 40 rubles a pack. If you use it for swimming, packs enough for about two times.
Another medicinal plant
In addition to the above herbs, I use dogrose. This, though not a grass, but also a medicinal plant. We love tea, and the son, looking at us, also loved him. Often, when I pour water for him, he points to a teapot. In order not to give him strong tea, where there is a lot of caffeine harmful to a child, I make the following drink:
– a little tea brew
– dog rose
– dried apples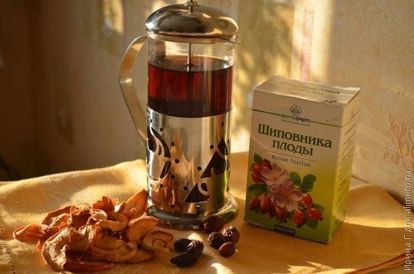 It turns out beautiful, tasty and healthy seagulls.
How do I prepare a decoction for swimming


Honestly, when I brew grass for a bath, I do it by the eye. I think for bathing the respect of proportions does not matter. I look at the color of the water in the bathroom. I make it like a weak tea.
And if you need to make a decoction for oral administration, I read the recommendations on the pack or take the proportions from the book on medicinal plants. And how much to give the child medication, must appoint a doctor. I trust my pediatrician.