"Talk with the kids," we hear advice from everywhere.
Of course, this is very important, but … about what? What can you tell a baby who can neither ask nor answer yet?
First 9 months
When I learned about my first pregnancy, I firmly decided that I would often talk with the baby. I started with how much I wait for his birth … And that's it, the themes are over. I began to hum songs and even read poetry, and once I felt a strong desire to ask the baby his gender.
Stupid? Maybe, but my question is: are you a girl? followed by such a violent reaction … By the way, my daughter was born! And since then, I have not thought about what to talk with the baby. I told her about everything — what I did, what I saw, what I was glad about.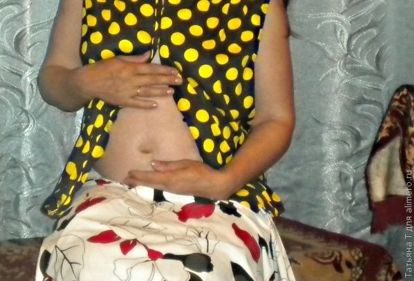 Just before the birth, my husband and I decided to choose the baby's name. We made a list of those that we liked, and I called them in turn. The reaction was different, then silence, then uncertain strokes. The most violently reacted daughter in the name of Inna, guess what her name is?
Having gotten pregnant the second time, I already knew what I would be talking about with the baby. I read fairy tales to him and talked about the weather. And during childbirth she reassured, told me how everything will be fine, you just need to be patient a little. It needs to be said, because the baby is no less scary than you.
From birth to year
From the very first day I told the kids what I was doing or was going to do. Kupala them, or fed – commented on their actions. You should have seen these intelligent eyes … It seemed a little more and they would begin to tell tales themselves.
Then we had a period of acquaintance with our body. I showed where they have hands, legs, ears, eyes, and told them what they are for. The older the kids got, the more and more I talked to them. How much fun they babbled back.
And finally, the long-awaited moment
when your kids give you the answer.
Let it be monosyllabic, let it be out of place,
but mom is happy and dad is so glad.
(these are my two muses kissed me.)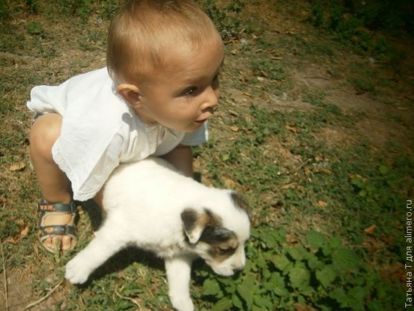 What can and should be told to children during this period? Here are some of the easiest topics:
1. Stories related to the expectation and birth of the crumbs. Telling such stories, I showed the most vivid photos of that time.
2. Discussion of the most interesting recent events (walk through the autumn park, rescue a wounded bird or a stray kitten). All this needs to be remembered and shared with the child pleasant emotions.
3. Stories from your own childhood. Upon learning that the parents were also young, the child will become more open. He will understand that his experiences and minor pranks are close to adults.
4. Stories about pets. These are the stories of their appearance in your home, their most vivid and memorable tricks, and much more.
In short, enjoy your communication.
What are your topics of conversation?