Every child is special, with its own character, with its own behavior patterns. Some are quiet and calm since birth and start crying uncertainly only as a last resort, while others scream with all their might at the first slight inconvenience.
And it is precisely the more demanding children who begin to rock in on their parents. Even purely intuitively, this is the first thing that comes to mind for calming a worried baby.
To rock or not?
I also got the bait. Even in the hospital, my boy began to cry and calmed down only in my arms. How could I not take him in my arms, seeing how he was crying in tears?
Despite the advice of experienced moms that it is better not to take a child from birth, so as not to get used to rocking, I still do not understand this approach.
And now, by the age of three months, my baby was so used to the fact that he was rocked to sleep in his arms, that without this he could not. And if at home we had a bed with a pendulum, and it was possible to just put it and swing, then in the case of trips, only my hands were left. And our child was large, and rather capricious.
And when he was disturbed by a real pain, such as intestinal colic or teething, then I was already close to failure.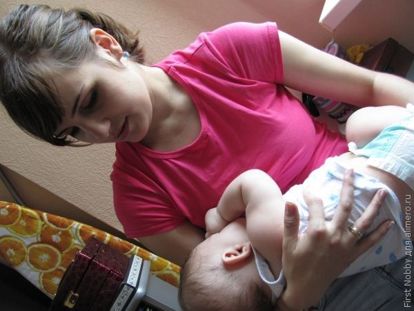 We could sway on our hands for half an hour to an hour and a half, testing her mother's patience and at the same time pumping up her hands. Moreover, he categorically did not want to be rocked on other people's hands. Only mom and dad were allowed to this process.
Therefore, all of our trips I began to associate with these painful motion sickness and I wanted to travel less and less. And now my son has already weighed 11 kilograms by his 9 months, and I began to realize that it was necessary to teach him to fall asleep on his own, on an exactly standing bed.
How I used to stop swaying on my arms
First of all, I exhausted my child so that he was tired, suspended a bit from his usual bedtime. All this was done so that he would rather fall asleep during the new ritual. A new ritual was as follows.
I lay down next to him on the bed and just started humming a quiet lullaby, stroking his head. He did not understand why he was not in the usual place. I tried to get into the swinging bed, I got it back and sang and stroked again. So we lay about an hour. And he fell asleep! It was a victory!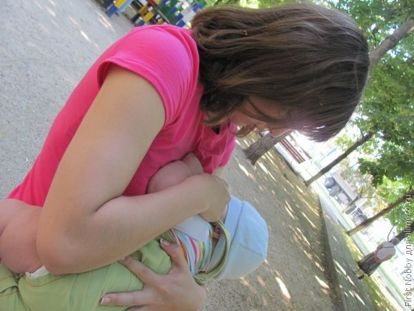 The next dream, we repeated this procedure, but here I already put his bed next to his and removed the side rim. And she sang to him again, and stroked. He twisted and turned, tried to get up and leave, but in the end, after half an hour, he fell asleep in his crib.
The third time he fell asleep faster, in 15 minutes. And in the subsequent times, it was enough for us to simply declare that it was time to sleep, I lay side by side, and he fell asleep for about 5-10 minutes. Thus, when we went somewhere to visit, we had no problems with motion sickness on our hands, we just lay down next to me, I sang to him, stroked, and he fell asleep.
The main thing is to decide
I used to be able to complain about the fact that my child does not allow me any things, and complain about the fact that others have children and fall asleep themselves and eat themselves. But I understood one thing, no need to wait for a certain age or time. You just need to start to teach the child to what is convenient for you.