Children are all different. Someone does not take a pacifier or even a bottle at all. And someone without a nipple can not live. My friend's daughter categorically did not want to part with her pacifier right up to three years. Well, this, of course, is the fault of parents – could not overcome the habit, and were afraid of the whims and tears of the baby. And they wanted to sleep peacefully at night.
We have also been nipple fans for a long time! I thought that we would never cope with this addiction. Of course, with her, the baby was much calmer, fell asleep faster. But the nipple is good to a year old. And then it becomes a negative factor.
What is bad nipple after a year
The most important harm to the nipples after 1 year old is the effect on the bite of the child. Therefore, when a baby has enough teeth, it is better to get rid of the pacifier. In addition, the child later begins to say – and how to do it, if the nipple is always in the mouth.
In addition, an adult baby with a dummy looks very strange. By the way, I'm surprised. Sometimes I look at photos of American children and I see very big guys with nipples. Did not pay attention?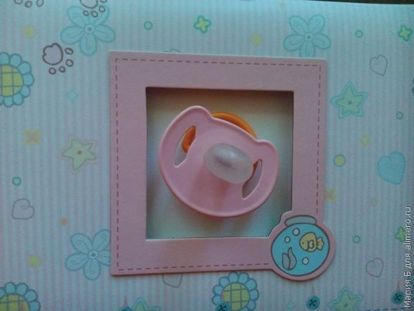 After a visit to the dentist for a year, we were given an urgent recommendation – to immediately clean the nipple, otherwise you will go to the orthodontist. But in the end, our urgently lasted another 6 months …
How did we get rid of nipples?
During teething, my daughter categorically did not want to part with a pacifier – with her help she actively scratched her gums. I'll just hide it – the little one starts to run around the apartment and look for her with screams. And we categorically refused to sleep without it.
Our grandmother said to leave her daughter alone for at least a month. And there slowly reduce the time spent with the nipple. I decided to do it.
To sleep, a dummy was an indispensable element, and in the afternoon I began to hide it more often. Here only grandmother spoiled the picture – as soon as the baby was in tears – she immediately put a pacifier in her mouth. And if I wasn't at home either – then my daughter only walked with a pacifier.
We began to walk on the street without a nipple – as we were seen on the court with her, everyone immediately began to resent that we were so big and all with our sos. It was not very pleasant, and I myself understood that it was not very beautiful and correct.
For a long time, we could not get rid of the pacifier. Of course, daytime stays with her were gradually reduced, but at night without her they didn't want to sleep at all. But for us, and this was already a great achievement – we are fans of nipples.
But at 1.5 years old, I was again convinced that, after all, the important role is not made by the mother's efforts, but by the child's readiness for a new stage in her life. Then we got the last teeth, and my daughter bit through two dummies. Sucking was not convenient. And I decided to take advantage of this moment!
For several days the daughter went with a spoiled nipple, and it was obvious that she was no longer comfortable, and she often pulled her out. I decided to increase her discomfort and slipped a dummy, which she initially did not like. Then I noticed a clear bewilderment – the third nipple and something is wrong. And then I bought the same color pacifier, what daughter loved. But. She was up to the age of 6 months.
Here the baby had a shock at all – like her nipple, but the sensations were not the same. I posted in open access all the dummy in the house. She tried each one – two holey ones, one of the wrong shape, the other small. I looked sad and left. Everything. From this point on, we did not take more pacifier! Of course, the first nights were difficult in terms of a long sleep, but you can be patient for a couple of days!
From the side it may seem that everything went smoothly and without problems. This is not so – for 6 whole months we went to this. But, apparently, with the stage of growing up, the daughter was already psychologically ready for parting with a pacifier. Besides, she understood that it was no longer beautiful, because I kept reminding her about it all the time.
Share, and you easily parted with a pacifier? And how old were you at that time?