This part of the lesson is no less important than the study of colors, letters and numbers. After all, almost everything around has a certain form, and the knowledge of this characteristic develops the figurative and spatial thinking of the child.
Today I would like to share with you the methods that I used in teaching my daughter to various figures.
This type of educational toys is available in almost every home, because in addition to studying figures with its help, kids learn to relate a hole and an object that is included in it.
Our sorter was just geometric, with holes in the form of basic shapes. There are also musical sorters, the mechanism of which is voiced by every correctly inserted detail.
A child of up to three years is usually difficult to draw images with small details – animals, people, flowers, etc. But the figures – this is just what you need, because to teach your child to draw and recognize simple triangles, squares, circles is a snap.
Daughters liked to use special stencils for this purpose. Some of them I bought at the stationery store, sometimes they even came across kinder surprises. And if desired, the stencil can be made by yourself, for this you need only a thick cardboard and scissors.
Often during our walks we played the game Find a subject of a certain shape. For example, when we needed a circle, many surrounding objects fell into this category: the sun, flowers, wheels, a merry-go-round, candy, etc.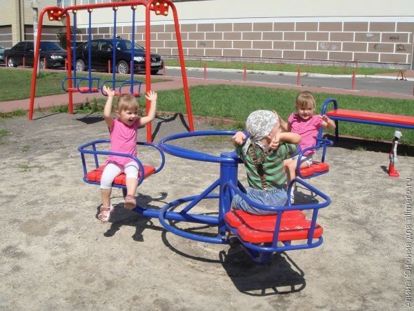 At an older age (about 3 years), you can use tasks for the development of logical thinking. These are logical chains (exclude an extra item), a search for an image of a specific number of objects of a certain shape, etc.
And in the absence of improvised tools, a regular thread or string can help in the study of figures. With it, you can draw any shape!
Closer to three years, my daughter was already well sculpted with scissors (naturally, childish and safe). And she loved to cut various shapes out of paper, from which we later made applications. After all, it is very simple to make a tree from triangles, and from ovals – an animal or a flower.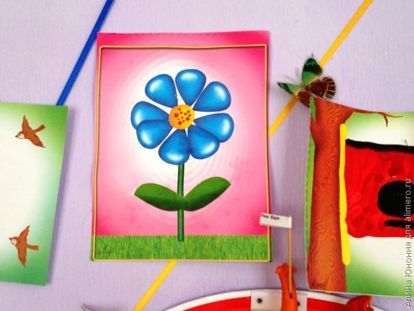 In addition to studying the figures in this way, the child develops both fantasy, and creative abilities, and creative thinking.
Cartoons and toys
One of the favorite daughter cartoons was Babyi Einstein about the figures from which the human figure is assembled. Also in the network there are many similar videos for every taste.
We also have a musical ball with buttons, when clicked, which sounds like a triangle, a musical phone in which there is even a task mode: find the blue circle.
The number of geometric shapes is not as small as it seems at first glance. Use the child's ability to memorize perfectly, tell about this diversity. Indeed, besides the triangle and the square, there is an oval, a trapezium, and a rhombus with a torus. By the way, the figures can be not only geometric, there is still a heart, a star, a drop, etc.
By the way, according to child psychologists, a two-year-old child should know 3 main figures, and a three-year-old – 6.
And how do you study shapes with children?