I think every mother remembers how often their babies had to be tested in the first years of life. And in the best case, this was limited only to scheduled visits to the clinic. And if the disease or, God forbid, an operation. There is already an increase in the number of these unpleasant procedures at times.
Of course, the most unpleasant for kids is blood sampling. It is still possible to take the material for analysis from a finger without strong tantrums. But from a vein – not every adult with dignity will withstand this procedure. I do not speak already about children.
My baby and I often had to pass tests. The reason for this was the constant routine examinations, vaccinations and my panic attacks. I will share with you how we experience these unpleasant procedures. Of course, my main task is to make them as comfortable as possible for my daughter, so that later she will not have fear of doctors.
How do we donate blood
This is one of the most frequent procedures that we have to deal with. When my daughter was very small and did not understand many things, they did not give us any discomfort.
In addition, in the first half of the year, we had patronage, and kind nurses came to our home. Accordingly, we avoided the early ascents, the queues at the clinic and the taking of the analysis by not the most kind doctors, who do not really care about the psychological state of the child, do not try to calm him down and somehow distract him.
With the stage of growing up and understanding that taking blood from a finger is painful, we began to look for new solutions. Of course, I will say right away that we are very lucky! Our grandmother just works in this area and takes blood from adults and kids.
But we had fears that later the daughter would be afraid of her mother. Fortunately, it had no effect on the child's relationship with the grandmother, but the procedure for taking blood remained with us, as before, as psychologically as comfortable as possible.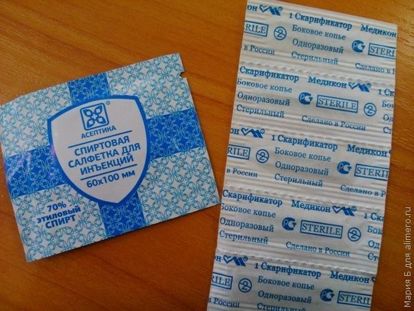 One day my mother was unable to take an analysis because of her absence in the city. Then we used the services of a paid clinic, which came to our home and did everything in the usual conditions.
Of course, this is not a cheap pleasure. But my baby does not feel any fear during the procedure. Plus, we don't go to the polyclinic, where we are at risk of catching a virus in the queue for tests. And before vaccination, for example, it is not at all desirable.
How do we donate blood from a vein
Fortunately, with us it was only two times when we had to pass tests before preparing for the procedure for removing a small bump on the face. Our grandmother could not help with this, so there were options to go to the clinic, to a paid clinic, or to invite lab assistants to the house.
The option with the clinic, I brushed immediately. Firstly, my girlfriend had a bad experience to take blood from her son from these laboratory technicians – the nurse simply could not find a vein and stabbed the entire baby. He had a terrible tantrum, and for a week he could not sleep, did not allow his mother to touch himself. Secondly, they use ordinary syringes, which make the procedure long and painful. And, of course, the flow and once again the flow.
The option to call home has also disappeared, because there laboratory technicians mainly take blood from a vein from adults, and a special approach is needed for children, especially for small ones.
Therefore, we decided to go to a specialized children's clinic. The personnel there are more prepared, and they have special vacuum syringes that allow you to take blood as quickly as possible. And in all the offices in the clinic a huge number of toys to distract the kids.
Of course, any child does not like being held on all sides, moreover they are pricked with something in his hand. And my daughter was crying too. But analyzes were taken quickly, distracting us with interesting toys, songs and jokes. Therefore, as soon as it was all over and the baby was released, she immediately smiled and went to play.
Yes, my ways to comfortably take tests are far from free. But, unfortunately, I do not have a very good attitude to our free children's medicine, and I have good reason. And we were very lucky with the medical grandmother. Perhaps you do not have such useful relatives and funds for paid services.
Therefore, it will be very interesting for me to learn how you make the procedure of taking tests at your kids comfortable.