I used to try in every way to avoid going to the store with my children – their need always frightened me, to put it mildly …
It was connected to a greater extent with the behavior of my youngest daughter, Tanya – last year, the little one always gave me scenes in any store. And now, following certain rules, we go there without scandals and whims, and we make purchases with great pleasure … And, for all …
Our golden rules
A joint trip to the store often has to be planned – we make a list of the necessary products with our daughters together.
Our main rule is that we go shopping only after a hearty lunch or dinner, otherwise children will certainly want to try everything they see.
Already in the store, we are starting a game with our daughters – we are looking for a particular product, according to the list … But when we buy their unplanned favorite food (nuts, juices or cookies), we will definitely consult and agree on what they like today and what we will buy tomorrow .
Distracting maneuvers are another very powerful and effective method in this case, because the child's attention can always be switched to something else without bringing the matter to scandal. And, if I say something not, then it must be final. Well, since I promised something, I know that I must fulfill it.
When making purchases, I trust the girls themselves (in turn) to choose everything they need and put in their little colorful baskets, which kids with great pleasure push themselves in front of them, and at the checkout they put all the selected products on the tape themselves. And they do it with unprecedented pride – they feel like real adult buyers.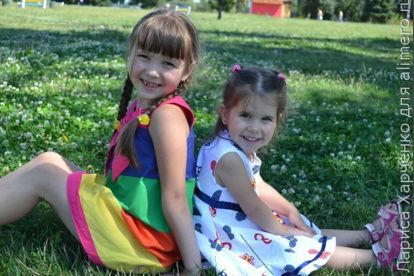 If we go to the store together with the eldest daughter, then I will definitely give my daughter the opportunity not only to choose what we need, but also to make a full purchase, having paid for herself at the checkout counter …
And, of course, it is very important not to forget to praise your little helpers and helpers – the next time they will behave even better!
Did you have any problems while shopping?