As a rule, at the age of six to eight months, the first teeth erupt in children. Moms are always very much waiting for this moment, and the appearance of a white speck on the gum becomes a real holiday for parents. In order for milk teeth to grow strong and healthy, and babies delight with their smiles, it is necessary to form the habit of daily oral care from an early age.
My first daughter pleased me with the appearance of a tooth at 6 months, and the youngest one got the first cutter at 8 months. Many dentists recommend starting to care for baby teeth from the time the first tooth erupts. However, I was not so advanced mother and started brushing my teeth to my daughters later. From about one and a half years.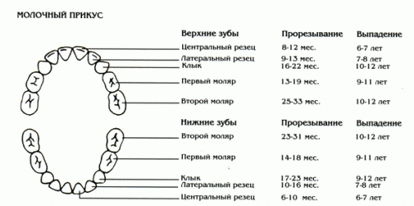 Currently, manufacturers offer a variety of devices for the care of children's gums and first teeth, such as silicone fingertips (brush – massager). I myself did not know about the existence of this, but my girlfriends are now actively using this device and speak well of it. The bristles are soft, they remove plaque and massage the gums.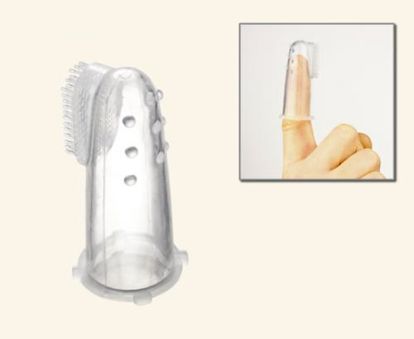 Another novelty in the care of delicate milk teeth is napkins, with which you can mechanically remove plaque from teeth. They also prevent caries and normalize alkaline balance. These napkins are convenient after snacking, traveling and on the road.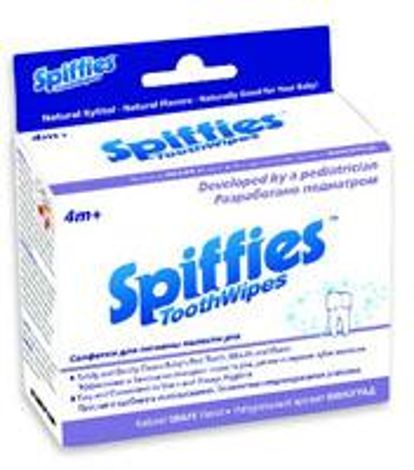 After our first visit to the dentist, we were recommended to brush your teeth with a brew! And mostly green tea, as it contains fluoride. But at the same time it is safe, even if the child swallows a few drops. We took a bag of green tea, brewed it, then dipped a toothbrush in there and cleaned it for the children.
At first, of course, our cleansing had a more playful character – do it like a mom. I defiantly brushed my teeth in front of my daughter, and then handed the brush to her. And she, like a big one, dipped the brush into a cup of tea and brushed her teeth. I helped by holding her hand. After that, we learned to rinse out of my mouth – I gave her some of the same tea, I took some water into my mouth and showed me how to do it by example.
Well, not everything works out the first time, and she swallowed and just spit it out, but we learned how to rinse the mouth correctly, and quite quickly. Especially the second daughter – she had already seen the example of her older sister and was happy to repeat after her. After the children have learned to rinse your mouth, you can go to the children's toothpastes.
Choosing a brush and paste, you need to pay attention to the age indicated on the packages. Children's toothbrush should be small, with a rubberized handle, bright to please the child. Well, toothpaste is, above all, safe – so I prefer to buy at pharmacies.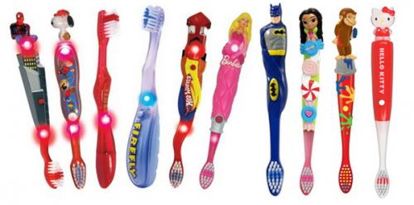 You need to brush your teeth for two or three minutes, moving the brush up and down, right and left and making circular movements. The most important thing is to develop a resistant habit in children to care for the oral cavity regularly. Now we brush our teeth every day: in the morning and in the evening. And I really hope that we will go to the dentist only for a routine examination.
And if the baby has problems in the form of early caries, then no need to delay! It is necessary to consult a doctor in time and not allow the disease to progress. Modern children's dentistry does not stand still and helps even the youngest patients.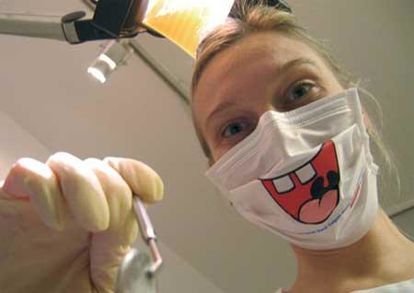 Beautiful smiles to you!