My daughter is already a year old, and throughout this time we are constantly solving some issues, we are faced with new situations, we are creating new habits. One of the questions I was asked from the very first days of life is a question about the need to feed the baby with some water. Doctors have a very different approach to this, and there is no consensus on this issue on the Internet.
To drink or not to drink some water
As many pediatricians say: if the baby is breastfed, then it is absolutely not necessary to supplement it with some water. Breast milk has everything you need, so the baby easily quenches his thirst precisely because of milk. But from a certain age, the child is already in need of feeding. Other factors may also affect this.
These factors include diarrhea and vomiting in a child, hot weather, the transition to the mixture, the introduction of complementary foods, as well as medical indications. Water allows in this case to prevent dehydration of the baby's body and quench his thirst. In our case, for 4 months, the need for feeding was due to medical indicators. At first, I thought that there would be no problems, and rather calmly reacted to this issue.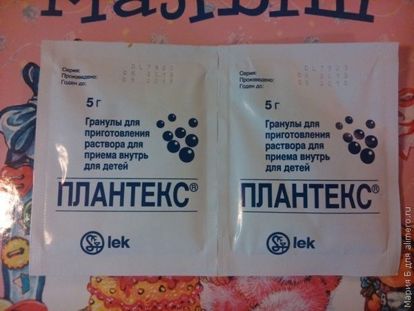 The fight for drinking mode
But as it turned out, babies do not like to drink simple water at all. Whether they do not like the taste, or the smell of chlorine, which, of course, is present in the water from the tap, or other factors. But we flatly refused to drink. It was impossible to even give a few drops of water with a spoon. I tried all the options – and bought some children's water, and boiled plain purified water at home – all efforts were useless.
And then the doctor gave me interesting advice. All kids love to drink dill water. She suggested that I start with her, gradually more and more dilute it with plain water. As a result, the daughter will have to gradually get used to the taste of water.
Over the course of several weeks, I increasingly diluted Plantex with some water and gave my daughter a drink. After some time, my daughter more and more calmly perceived a lower concentration of dill water, and then did not notice the trick at all and began to drink plain water. And by the age of 5 months we began to drink plain and easy water with ordinary water, and this does not cause any protests in my child. So, with a little trick, within a month we switched from dill to some simple dill.
Today we strictly observe the drinking regime. In spite of the fact that, to my great joy, all the medical indications have disappeared, now we are actively introducing complementary foods, which also implies supplementation. And besides, summer, and sometimes it is very hot. But for us now all this is not terrible – we have coped with the aversion to water and today we rejoice in it more and more.
And how did you teach your baby to drink some water?