Today, many parents think about whether to vaccinate children? Many people think that after vaccinations a child is sick more often, an unpredictable reaction may develop. But before going to the vaccination room, the main thing for the mother to make sure 100% of the health of their child.
I want to say at once that I am not a doctor, and all my reasoning and conclusions are based only on my own observations.
I have two daughters: the oldest is 2.5 years old, and the youngest is 1.4. The eldest has all the vaccinations made almost on schedule, while the youngest has no vaccinations. She has a permanent medical office.
Unfortunately, it turned out that the youngest daughter was born with a cesarean section, she had torticollis and intracranial pressure. Therefore, we can not make vaccinations. But at the same time, she often gets sick, has a cold, and coughs. The eldest daughter is sick at most once a year.
Is there a connection? I can not say for sure. But according to statistics, unvaccinated children get sick more often.

When to get vaccinated?
Of course, ideally, do all vaccinations on schedule. But this is not always the case. The most important thing to pay attention to the health of your child. It is necessary not only to measure the temperature on the day of vaccination, but to begin to monitor the child's behavior several days before going to the doctor.
When very young children are vaccinated, it is not allowed to introduce complementary foods several days before the vaccination, as well as after it. In case the child becomes ill or has an allergic reaction to know that this can only be a vaccine.

What vaccinations can not do?
By making vaccinations, we protect our children from various diseases. For example, I believe that the majority of vaccinations should be done, and not hope for Russian, perhaps.
But some vaccinations can be avoided. For example, Mantoux, although it is not quite vaccination, but you can just refuse it. To avoid problems in the garden, you can simply pass a urine test. In our country, for example, such examinations are carried out in paid laboratories and they are relatively inexpensive.
You can also refuse the flu vaccine. But is it worth it? To decide, of course, by the parents themselves. I do not consider this vaccination necessary. In my opinion, it is much better to strengthen the immunity of the child. And during the cold season to use protective drugs that are made from herbs.
How to prepare for vaccination?
If you decide to do vaccinations, the main thing is to prepare for them. If you are afraid of complications, you can buy independently imported drugs that are considered safer.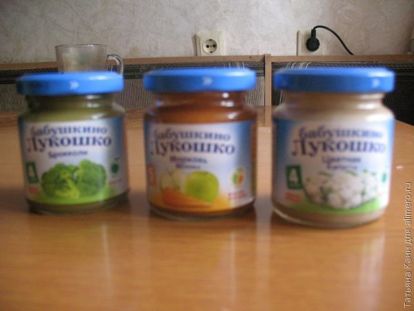 As I have already said, it is not necessary to introduce a new feed to the baby, if you plan to inoculate. Take the temperature a few days before the vaccination, it would be good to take tests, blood and urine. If your baby is absolutely healthy before vaccination, then you should not be afraid of complications.
Going to the clinic, do not feed heavily baby, it is better to refrain from feeding for an hour before vaccination. In the clinic itself is not worth talking to a large number of children, so as not to pick up the infection.