It often happens that young parents, inspired by happiness, and their friends and relatives, try in every way to bring the child pleasure, not noticing that they fill up other people's pockets with their sometimes senseless purchases and lose money, and at the same time also time.
It is necessary to distinguish the necessary things from those that are just a waste of money and, in general, take up too much space in the apartment.
I do not know why, maybe, just in case, I was still given a device in the hospital for warming bottles with a mixture. This is in view of the fact that the daughter was fully breastfed. Therefore, this device is still untouched in the box. Conclusion – specify the type of feeding the baby before giving things like a breast pump, bottle sterilizer, etc.
Another unnecessary gift was a video nanny. Of course, if it was attached to a private house, I would not mind. But in our small apartment this device is not needed. Conclusion – turn on thinking when buying gifts.
Personally, I include such unnecessary things as a diaper cover (such a large fabric piece that hangs on a cot), a white basket with ruffles for toys, all kinds of pads to the category of dust collectors. Well, I do not like extra things, alas and oh.
After almost 4 years, I finally agreed with my mother, who believes that a minimum of clothes is necessary for a child under one year old. Sometimes I think about how much money was spent in vain on dozens of bodysuits, blouses and other unnecessary things, for example, dresses for non-walking children.
On the other hand, what else can mother do with the baby, with whom it is not really possible to talk or run, it is right to change clothes, and then to discuss these clothes with my girlfriends in wheelchairs.
Expensive does not always mean practical and convenient. My daughter was somehow given a cap from Dior, and she wore it only a few times because the head in her looks like an egg. But a more budget option was successfully worn for months.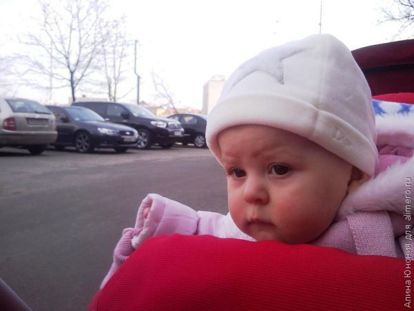 I would also attribute carnival costumes to the category of meaningless ones — they are worn once or twice, and the child grows up for the next holiday or fashion goes away. In general, it is better to receive them either as a gift, or to buy one. Well, or then successfully resell with minimal financial losses.
For my daughter in vain purchase was a mobile, or rather three different models of this hinged musical toy. She stubbornly refused to notice him and be distracted by his contemplation for at least a minute.
Also, 9 out of 10 teethers fell into the category of unnecessary ones (toys designed to relieve teething pain). For some reason, the daughter preferred for this purpose more ordinary things like an empty bottle or a crust of bread.
I regret that I bought a lot (5 or 6 pieces) of toy strollers (by the way, it's easier to learn to walk with them). In accordance with its value (about 200r.) They did not serve long. And when the daughter was presented with a BabyBurn cane with a metal bed (it is almost eternal), the interest in this toy, alas, has already faded.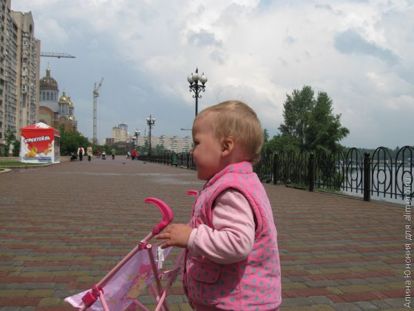 The futility of soft toys, especially large ones, I think, is obvious. As it is good that I managed to fuse these wonders of dust-collecting skills in the kindergarten, otherwise my conscience simply does not allow me to pass them on to another child.
Remember that it is first of all important for a small child to be full, dry and dressed for the weather. And sometimes the usual stick interests him a million times more than an expensive toy. Anyway, children at an early age do not understand the value of things and toys. They don't care what they put on an expensive hat, because it's more interesting to trample that hat in the dirt or even throw it out of the carriage during the boardwalk (we had it, yes).
It is a pity that I had to go so far, on the basis of my own experience, that clothes should be more comfortable than beautiful, and toys need a minimum. However, which of us listens to mom, what can she understand in such things? 🙂
Dear future and young parents, value your money, effort and time. Instead of chasing shopping for the 28th jumpsuit, take a walk with your baby. After all, it is not enough to buy toys and give to a child, you also need to play together.
And what purchases and gifts were unnecessary for your child?