Children are the most important thing in the life of any woman. This is her continuation, something for which it is worth living, what remains after us. Thanks to our children, we can live not one, but two, three or more lives, depending on how many babies there are in the family.
I believe that mothers with many children really deserve universal respect, however, she herself would hardly have taken such a step. Nevertheless, I am of the opinion that there should be at least two children in the family, since both father and mother should leave a sequel after themselves.
At the same time, you need to understand that two children are not at all the same as one child. Any mother admits that when making a decision about her second child, she, of course, thought about how her older son or daughter would react to this. Indeed, as he perceives the baby, will he be glad that he has a little brother or sister, will he love him?
The first child is always an opening.

It is necessary to recognize that the first child makes a real revolution in the life and outlook of a woman. He becomes a real discovery for her. Most often, young mothers completely dissolve in their first child and sometimes create such a strong emotional attachment that they simply cannot imagine how motherly love can be divided into two children. No, this is simply impossible. I cannot love both equally. Many women think something like this and eventually stop at one child.
But, in fact, having two or more children has much more advantages than the banal increase in the family. Two children are much more interesting, they obviously have a close friend, they should not be limited only to the society of adults. In addition, they learn from each other.
The younger brother or sister makes the elder to become more independent, responsible and less selfish, which often happens to older children, because they are surrounded by constant attention and adoration of adults.
I always knew that I would have two children. But, having given birth to my first daughter, I began to doubt that I could love my second child just as much. However, time passed and my husband and I decided on the second one. I admit, it seemed to me that I would be much calmer about him, because it was not possible to have stronger feelings than I had for my eldest daughter.
When the second appears

However, when the second baby appeared, I called it melted. Only now I really understood what it means to be a mother. Yes, do not be surprised. There is an expression: The first child is the last doll. Indeed, in the first children, we most often learn, no matter how crazy it sounds. We make many mistakes, worry about nothing, get tired, get angry because we want to spend more time with friends, find time for our interests, etc. At the same time, we love our baby, but somehow too passionately. Any little thing related to him seems like a tragedy.
The majority of the second child is much calmer and more consciously. At some point, I realized that all my love was transferred to the youngest. Well, how could it be otherwise? After all, they are so wonderful: small, defenseless, sweet, entirely dependent on mother. And what about the eldest? Thank God, my daughter did not make hysterics, but I could see in her eyes how difficult it was for her. After all, she was accustomed to, that before all my attention was focused only on her.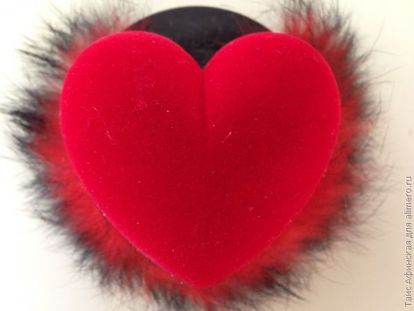 Love is divided into two

One day, she came up to me and asked: Mom, do you love me ?. I even had tears. At that moment I realized that no matter how hard it was to do it, but with the birth of the second baby, it is impossible to forget about the older child.
I began to find time to be with her together. Sometimes we left the little girl at grandparents and went to the rides, or just walk to the park. Not to say that I was able to return her mother completely, but at least she understood that I had not forgotten about her at all, I tried to explain that I now have two children, and I love them equally much, just the baby is still too independent and I have to spend more time with her.
I think the elder understood me. Now, when both daughters are already big enough, they get along great with each other. Of course, sometimes you feel jealous of your mother, but you probably can't do without it. I really hope that the love of my mother will only unite them, and not make enemies. After all, it is very important that each of them understand that the person closest to her, except for mom and dad, is a sister.