When a doctor on ultrasound reports that he sees more than one heart, but two at once, an avalanche of emotions falls on his parents. And joy, and fear, and doubt. One child requires a lot of time and effort, what to say about two at once.
When the photo with the ultrasound scan looked at all the homework and the thoughts in my head slowly subsided, conversations on the subject begin – and how can we cope ?. But in fact, twins – this is not at all scary! It is necessary to take care of the dowry for babies in advance and buy more diapers, because together the newborns are able to finish off the whole pack in a day. It is better to buy mega-packaging.
If you have certain superstitions, then postpone purchases until the birth of children, but then all the joy of acquiring tiny booties and suits will get to your relatives, because it will be difficult for you to carve out for this time. And the kids were born. There are two of them, and mother is one. At first, fear again overcomes – how to feed, how to dress, how to rock. But everything is solvable!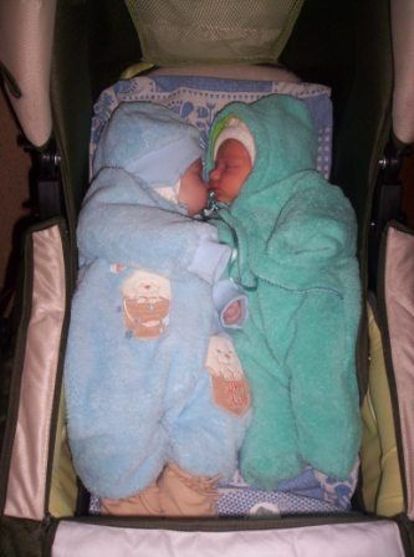 Special attention should be paid to breastfeeding – it is quite possible for twins. You can feed by turns, and you can immediately duet. As mom will be more convenient. If the kids eat from the bottle, then relatives can come to the mother's help. It is better to go for a walk with the kids with helpers – husband, parents, girlfriend. Since it is very difficult to carry and carry the stroller and kids alone. Now there are many very beautiful and comfortable strollers.
In my opinion, the prams are very good, they go into any elevator and aisle of the store. When the children grow up, you will immediately appreciate all the advantages of the mother of twins – the children will play themselves, they will have fun together and do not have to constantly run after the mother. Yes, and to teach them something useful is much easier, they look at each other and repeat – the strength of the team.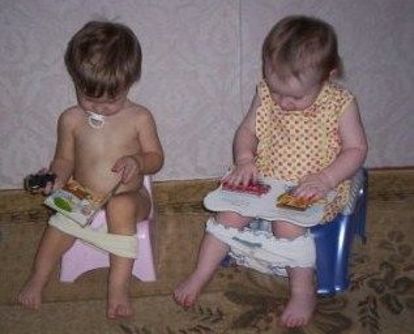 The children are constantly together – play, eat, sleep. And this is a significant bonus for mom – no need to adapt to each separately, no need to buy games for different ages, no need to prepare a separate meal for each, and during sleep you can pay attention to yourself, just relax. One kid needs to constantly entertain, play. This of course does not mean that this is not necessary with twins, but children love to play with each other, and mother is often no longer a participant, but an observer.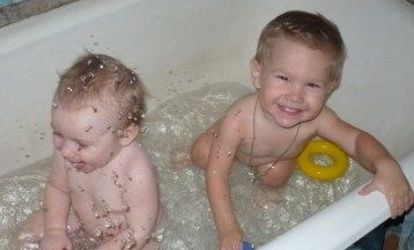 Buying toys, you should pay attention to those in which the kids can play together so that there is no offense. But this does not mean that you should always buy the same, on the contrary – there must be differences – in color, in decoration, in form. Twins are often difficult to identify as a hotel person, as they are always together.
My advice is that you should not wear them in completely identical clothes. Yes, it looks very nice and causes affection from passers-by, but this way children completely merge into a single whole. Let everyone be individual. The twins are double costs and hassles, but this is also double happiness, it just takes time to get used to it and realize how great it is to be a mother of twins!