With the arrival of the cold season, our kids pick up bad microbes or viruses. This leads to poor health, bad mood, and in general, not happy. Most often suffers a small nose. As the saying goes: A runny nose is treated for 7 days or it goes away itself in a week.
But our task is to alleviate the condition of the baby, and in particular, its nose. There is a runny nose with ARVI, there is an allergic runny nose, and there is a runny nose along with specific infections. Let's talk about the usual cold and how to facilitate its flow. How do we deal with a runny nose?


Fresh air
First, you need to air the room and make sure that the humidity is at a normal level. Secondly, put the baby in bed on a pillow, at 45 degrees. So sputum will be easier to stand out and the child will breathe easier.
Next, if the nose is heavily clogged, use a baby pear or a syringe (without a needle, of course) and try to suck the mucus. This method applies to children who can not blow their own nose. In our 1 year and 11 months, we still use elephant pear. My daughter is not afraid of him and perceives normally.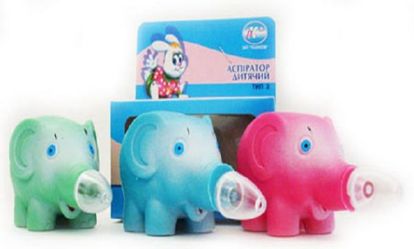 It is important during the period of a runny nose to prevent the sputum from drying out. For this, I use the Aquamaris sprayer. This is a salt solution that does not dry out the spout. You can use homemade salt solution. To prepare it, you need half a cup of boiled, warm water and salt on the tip of a knife. If the saline solution drops, it is important that the child throws his head back.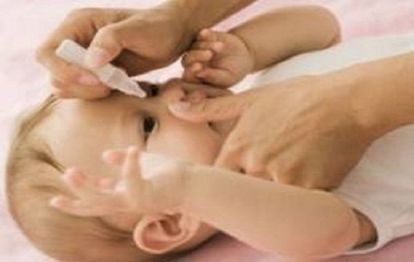 The first instillation may be a bit problematic. The solution may cause vomiting, coughing or sneezing. But it will be a maximum of several procedures. Then the mucosa will get used and everything will be absolutely painless. Salt instillation can be every 30-60 minutes. This procedure will speed up sputum production from the spout.
Does it drip?
In some cases, my daughter has enough of these simple and harmless procedures. Sometimes heavy artillery is required. In the form of vasoconstrictor drops. But here you should consult a doctor. We use more benign vasoconstrictor, more based on homeopathy. After consulting with your pediatrician, I think you will find the best option drop for your child.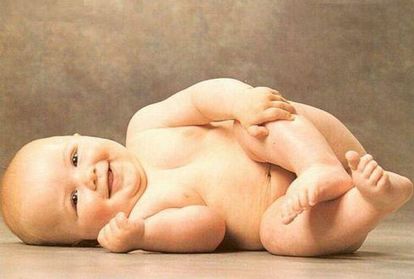 I wish you that my recommendations in the form of our experience in dealing with a runny nose are not useful!