I have been living for 11 years, a cute bird, a very beautiful parrot – Nymph, or Corella. Corella boys have not only bright plumage, but also a surprisingly sonorous voice. And every day I have to cope with some problems of keeping my pet, which appeared after the birth of my son.
Parrot is fun
Meet – Trifon, in short – Trishka. He knows only two words – his name and bird. When Trisha the bird reaches from the cage !, it's time to let it go. This is where the fun begins.
My son does not yet understand what happens when a parrot flies around the room, raising his head in surprise to the ceiling. It is true today he was already trying to select an apple with which I fed Trishka.
Parrot is entertaining
For a seven-month-old baby, a bird is almost like a fascinating movie for us. When I need ten minutes of free time, I just put the baby in the high chair next to the cage, and my son is watching with interest as the parrot scrambles on the bars or swings on a swing.
The parrot is troublesome.
Before the birth of the baby, we just in case gave the bird to our friends to overexpose on the recommendation of a pediatrician. Trisha returned only three months later, and now my boys are almost friends. Although the bird and there is some detachment towards my son.
The main problem of the content – garbage and feathers, which instantly crawl around the apartment. Firstly, if some kind of food doesn't please my pet, he simply throws it out of the feeder. Similarly, he does with the husk, which prevents him from looking for a whole grain.
Secondly, even when it does not have a seasonal molt, down and broken feathers all the same fly from it. Based on all this, it is clear why I keep the vacuum cleaner next to his lattice house.
Before, I always took off the bottom in a cage and went to wash it, because if you lay a newspaper on the bottom, a parrot will tear them apart. Now I need to constantly maintain order in the cage and I put disposable napkins on the bottom, they do not rustle, so they are not interesting to gnaw. Most importantly, they are hard to break and easy to replace.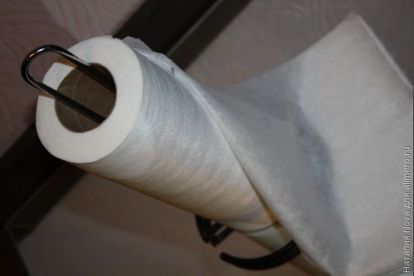 Another problem is loud cries, to which even I for many years have not been able to get used to it, but what about my husband. So far, the sounds of the rainforest like only my son, and when he is awake.
When the baby falls asleep, I cover the cage with a thick veil so that the bird sits quietly. It seems that it is very simple, but some do not know about this possibility. The most important thing to remember to remove the fabric immediately after the baby woke up and hang it before the start of daytime sleep.
If you really wanted to have a bird, you can actually afford it, even if your child is still very young.