Mommies, for whom you can leave your children, so as not to worry and calmly do their work? I can leave my daughters to mom and be sure that everything will be in order; husband; mother-in-law (if you really need); close friends, if you want to run off somewhere. But I will never leave a stranger! But some, as it turns out, will be left without work and fear, as I was convinced the other day.
It was a warm evening, I went for a walk with my youngest daughter, while the eldest was visiting a day at her grandmother. Hoping for a quiet walk (and walking with one child is a pleasure!) I went away to the playground, where there is a good sandbox, as my daughter wanted to try out a new shortbread bucket.
My girl took the necessary equipment and climbed into the sandbox, where another kid was already picking. The boy looked about two years old. A grandmother stood next to him and said something to him diligently, but he was not going to listen to her. I sat on a bench about two meters away and heard fragments of phrases: Well, let's go, we will bring Katya, and you will play again. I realized that my grandmother needed to take a second granddaughter for a walk.
Then this woman saw my daughter and me. She turned around and said: You look after him, and now I will come! I turned around and quickly began to move away. I was taken aback, and after her began to shout: And if he does not want to sit here or cry ?. Grandma answered Yes, I am now, quickly …
Well, of course, my relaxation immediately disappeared, a mountain of responsibility for another's child perched on his shoulders. The first five minutes the kid studied our toys, in general, was busy and did not notice the absence of a grandmother. I was already calming down a bit, but I see that the boy is getting out of the sandbox and running to the house, towards which the woman has retired, is running.
What to do? I run after him. I caught up, I caught it, and I begin to explain to him that the grandmother will now come, that she went for a sister, and so on. And he hits me with his feet, screams, squeals, breaks out, runs away, I catch him and carry him back to the sandbox – I have my frightened daughter left there! It is good that at least she behaved well and just with round eyes watched what was happening.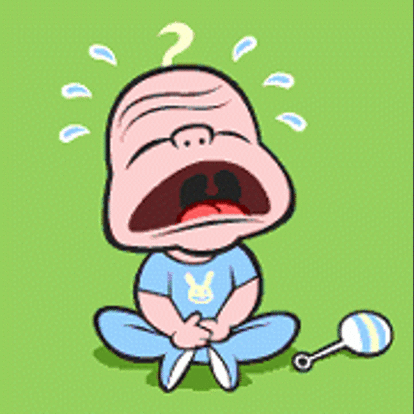 The boy was hysterical, but what to do, I didn't know … It took about ten minutes. But it seemed to me that an eternity had passed. Passers-by looked at us, the grandmothers were on the benches, but they did not know that it was not my child and they could not understand what had happened. And he was all in tears and snot, he even had a T-shirt wet from tears, seven pots came off me. I repeated to myself – well, when will she come! And if you do not come at all? Yes, there were already such thoughts …
And then, finally, a grandmother appeared with a girl. It was real happiness! At this point, the observing grannies understood what was the matter and even made her a remark – how can you leave the child like that? And really, how is it possible? I was, in fact, a man from the street, and this woman left a little boy with me and disappeared in an unknown direction.
And if I didn't run after him, I'd just turn around and leave, wouldn't I calm him down and distract him with flowers, buttercups, cars? People are different. After all, I had to leave my child unattended in order to catch and not let someone else's baby on the road. This grandmother, in my opinion, acted irresponsibly, but what if something happened? And I did not even have any information about her or about the child. She, however, also – she did not know anything about me.
This case was a lesson to me – now I will never stay with someone else's child.
And recently met a friend in the store – she bought food. And left her four-year-old child at home alone, since he was unwell.
I would not dare to leave my eldest daughter, who is also almost 4 alone, and even two even more so. Scary somehow … Therefore, I always take the children with me, even if it takes twice as long and takes more strength, but the soul is calm.