With the advent of the baby it seems that there is not enough time for anything. In the first months I constantly want to sleep, and in fact it is necessary to wash diapers, stroke them, do a wet cleaning, and it would be nice to make lunch and dinner. What about rest.
From such a number of cases and a catastrophic lack of time, depression begins. But you need not to panic, but just make a schedule of the day.
Yes, it is the schedule. When you live on a clear schedule, it is always easier. I was convinced of this by my own example. When the first daughter appeared, I didn't want to do anything at all, I constantly wanted to sleep, but now the child didn't really want to.
I also looked with horror at the mountain of diapers and dishes, thanks to my husband, who tried in the mornings to stroke some of the diapers before work, which made life much easier for me.
I naively thought that it would be easier every month. No, when they stopped using diapers, new difficulties appeared, the daughter began to explore the space, actively crawling, and therefore, leaving her alone in the room was unreal.
I was afraid that she would fall out of bed or on the couch, and she categorically refused to sit in the arena. I had to take it everywhere with me, cook and wash it together, with one eye watching what I was doing, and watching the other with the other.


Second child
And then there was a new surprise. I got pregnant again … What to do? The abortion was immediately swept aside, we dreamed of the children so much that we could not kill the crumbs. And now we have a second daughter.
At first, I generally looked at myself and the children like in the movies, I did not have time, I wanted to constantly cry. But then I suddenly realized that no one except me could do anything. We need to pull myself together.
And I took it. I made the schedule of the day, adjusted to the little ones. And everything has become much easier and more understandable. Everything was subject to the biological rhythm of my babies.


Daily schedule
Making up the schedule, it is mainly necessary to take into account children's interests. My girls woke up at different times in the morning, and while the younger daughter was sleeping, my eldest daughter and I were cleaning our teeth, making breakfast and doing exercises.
A children's channel helped us a lot in this regard. The daughter does not look cartoons, but she does exercises with pleasure, repeating exercises for the children.
Then the youngest daughter woke up, which I was still breastfeeding, and while she was having breakfast, the eldest daughter read books, she loves cardboard books very much. She sat down next to us, and I commented on the pictures.
Then according to the schedule cleaning. We, together with the eldest daughter vacuumed. And the youngest daughter played. Then we washed, the eldest helped me always and in everything.
Then it was lunch time, which, as a rule, we cooked either in the evening or at breakfast. After lunch, of course, was a nap of the day. The girls slept earlier at different times. And while one is sleeping, we quietly played in the next room with another daughter.
After sleep we went for a walk together and met dad. Together we returned home, we prepared dinner and ate. Then the time of evening games, girls play with dad, and mom has free time. I could go about my business, such as knitting, quietly glancing at my household.
In the evening, water treatments are indispensable, bathing babies is a pleasure. The youngest gladly swam with a circle in the bathroom, and the eldest of her soap. Then I washed my older daughter. Then they went to bed together.
This is how the schedule helped us. Obeying clear graphics, children, in my opinion, grow more collected.


Children grow up, free time appears
Now everything is much easier, the oldest daughter is 2.5 years old, and although she does not go to the kindergarten, she helps me in everything. And the youngest is already 1.4. Now they sleep in the afternoon at the same time, at night they also go to bed together.
It seems to me that they grow very friendly. Of course, sometimes they fight over toys, but more often they play together. And I had more free time.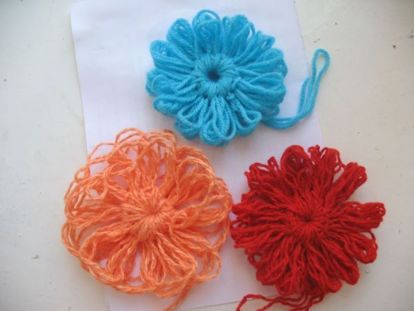 In my free time I can do not only domestic chores, but also take time for myself. Lie down in the bath, read or do your favorite needlework. Yes, and a little work, too, does not hurt, fortunately, now there are plenty of opportunities for earnings in the network.
Or you can just chat with girls on the forum, talk about problems, share experiences.
Now, I already clearly know when and what to do to be in time. I realized that you should not grab at all at the same time. It is necessary to do everything gradually, having finished one thing, to take on a new one. And daughters are my little helpers.