My daughter is at an age when everything is MY. First of all it concerns toys. And it doesn't matter if we play on the playground, we've visited a friend or have come to the toy store. In such a situation, mother's nerves and wallet can suffer.
My ways to prevent children's tantrums

I try to talk to my daughter as an adult, explain everything, often repeating several times. But a one-year-old child finds it difficult to understand why it is impossible to pick up a toy that I really liked. And the argument that someone else's machine is not weighty. Therefore, I have my own tactic to avoid unpleasant situations.
First of all, we don't just go to toy stores, such trips, as a rule, are planned with us. If we entered the store, then we will definitely buy something for the child. If my daughter liked a toy, the price of which does not fit into our budget, then I just switch her attention to something else at an affordable price. While I still get it.
If we go to visit, then we plan our time so that the child can play enough with other people's toys. And if some of them really liked it, you can ask to take it home with you and return it the next day.
Harder on the playground. Therefore, we often walk with our company, where all parents know each other and calmly react to the circulation of toys between children. The main thing – all the toys safe and sound at the end of the walk are returned to their owners.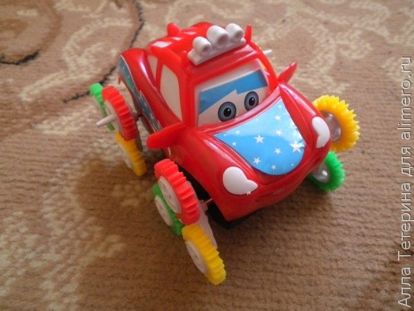 The story of the wheel and phone

But not always these methods help to avoid awkward situations. One day my daughter broke someone else's toy – a gurney wheel on a stick. She did it not on purpose, even though we went out for a walk with the wheel too. I acted in this situation as I thought was right – I bought a new wheel to replace the broken one, since the toy store was across the road.
But it turned out that not all the familiar moms considered my deed to be correct. I would not buy, but just turned around and left, "said one. Fool, I had to give up my old wheel, and buy myself a new one, "said another clever thought. After such phrases I somehow do not want their children to play with toys of my daughter.
My reluctance to share my daughter's toys grew stronger when, while being our guest, one mother asked me to take home a toy smart phone, which her son really liked.
I resolved, and returned it to us two days later with the words: Oh, Nikita snapped him for two hours, and then he got tired of him that he threw him on the floor. The next day I wanted to play, and the phone does not turn on. I thought the batteries needed replacing. Changed, but it still does not work. So you have a phone with new batteries.
So, now we have a broken phone with new batteries – the dream of any child. But let it be on the conscience of Nikita's mom. The fact that I did right in the case of the wheel, I have no doubt.
This was confirmed by the fact that after buying a toy to someone else's child, the next day, my daughter was presented with two toys: one – grandmother, the other – my friend, who came to visit. Neither the grandmother nor the girlfriend knew about the incident.
And how did you, dear readers Alimero, survived the period all MY of your children? How did you behave when your children broke other people's toys or broke your children's toys?