Very often I hear from our girls that, well, they say, we need to catch a ride, and then I will get pregnant, have a face and have to sit at home for several years. I always had a question: why? What is so not pleased with the child that you need to lock him in our stuffy cities?
I travel a lot and often communicate with foreigners, so for some reason they don't have such a stereotype. Europeans often embark on trips with babies, not to mention 2-3 year old children. Of course, I do not call to get on a plane and go to distant lands, after being discharged from the maternity hospital, but I also consider myself to be locked up within my own yard deeply wrong.
What is the optimal age for the first trip?
For myself, I answered this question like this: about 6 months, when a child can already be seated on his knees and interested in something. I know examples of mothers who began to travel with babies from 2-3 months, but I was less resolute.
My fears and what came of it
In order to understand whether it is comfortable to travel with a baby, and also to find out the pitfalls of this venture, it was necessary to do quite a bit: get ready and go. My daughter first came to know the joys of a distant trip at the age of just under 6 months. It was all: flights, transfers by car and most importantly – crowds of strangers around.
In total, we had to go through 5 flights and this was probably the most I was afraid of. First of all, the least thing I wanted was to give unpleasant feelings to a very young child, and secondly, screaming children, as a rule, do not cause tenderness in anyone. Reflecting on how to calm myself at my disposal, I was busy right up until the first boarding.
In fact, everything was much easier. Always working ways to distract favorite poems and toys, and a way to calm – chest. A couple of tips on choosing a place with a baby: take a window seat (it is convenient to turn away from the passengers and feed the child), if there is free space, you can even lie down with the baby.
Each airline has its own rules for the transportation of infantes (children up to two years). Someone (like Aeroflot) provides cradles for babies and sits right behind the business class, someone (like S7) has special rows for passengers with children (no different from the usual ones, unfortunately, you will not be put in rows) with extra legroom).
Anyway, we safely survived all the planned flights, from which I made the following conclusion for myself: better than 2 flights of 3 hours, than 1, but 6-hour.
Mode and time difference
One of the difficulties was also a noticeable difference in time – minus 4 hours. If we shift the usual Marusin regime to Spanish time, it turns out that we get walks under the moon instead of the morning tan, and swimming in the afternoon tea instead of the evening one.
In fact, it turned out that already from the second day, with our help, my daughter lived in her usual way, not to mention a normal daytime sleep in the fresh sea air, which I almost never manage to achieve at home.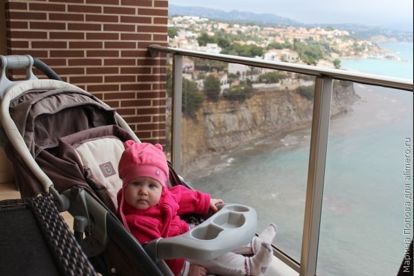 Here we tried to minimize possible risks, therefore we chose a place rather carefully. Moreover, the Spanish weather decided to help us, and there was no temperature difference. So this fear for us turned out to be absolutely groundless.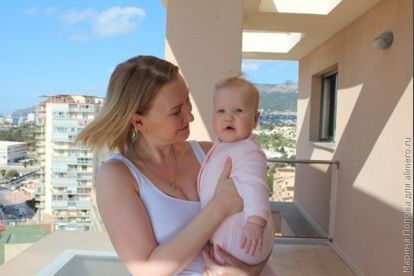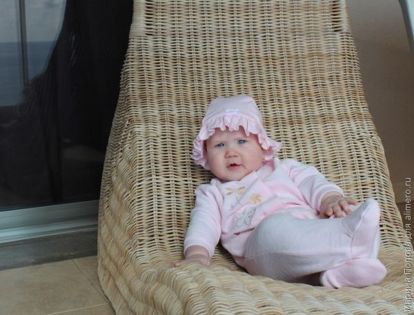 The rest of the trip, I came up with the proper level of preparation: honey. insurance, collected children's first-aid kit for all possible situations that I was able to assume, the convenience of the location and other things imperceptible to the sight of an adult tourist.
8 days of rest on the coast with attacks on the nearest cities passed very quickly and we returned home. We, as parents, made one conclusion from this first experimental trip with a 6-month baby: you can and should go with the child.
Of course, this will not be a standard rest, when you can afford unexpected changes or long forced marches. However, this is the kind of rest when you feel yourself as close as possible to your child and can afford not to be distracted by everyday worries.
And conclusion number 2, spare: the right place is the key to success. Travel with your children, give them the possibility of additional development, saturation with new impressions, and maybe even solve health issues (allergies, dermatitis, etc.). To paraphrase the commercial: They deserve it!