In the spring of this year, namely, on March 14, the government of the Russian Federation submitted to the State Duma a bill to amend part of the Tax Code. This is a 217 article that indicates income related to taxable. So from 2012 the income tax will affect the newly-made mothers.
Our state is strange on all sides, no matter how you turn the Rubik's cube, but when it comes to bills, there's a complete tale from the rubric the further, the worse. The amendments in the notorious article 217 lead to the fact that children's money will be subject to income tax. By the principle – I gave you, I took from you. Specifically, three lump sum benefits fell under the hot hand:
– benefits for women who are registered in honey. institutions in early pregnancy,
– childbirth benefits,
– maternity benefits.
That is, the very social payments that are directed (ostensibly) to improve the demographic situation in the country, stimulate fertility, etc. And this is despite the fact that according to the results of 2010, the birth rate in Russia is quite inferior to mortality (1789.6 thousand versus 2031 thousand). Not only is the amount there and not millions, so frankly, now (from 2012) income tax will be withheld from them at 13%. For reference, the amounts of problem benefits for 2011 are as follows (respectively):
– 438 rubles 87 kopecks,
– 11 703 rubles 13 kopecks,
– 100% of the average monthly salary for the previous two years, but not more than 38,562 rubles per month.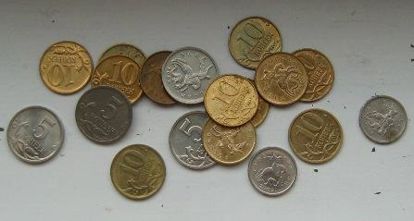 Of course, the president immediately declared that this would not happen, they say, do not worry, citizens, everything will be tip-top. Meanwhile, the bill has already been supported by the State Council of the Chuvash Republic, the Altai Regional Legislative Assembly, the Legislative Assembly of the Ulyanovsk Region and the Administration of the Kostroma Region. And in the subway they continue to hang up posters of a smiling woman with three tots on her hands (without the presence of her father, notice!) With the slogan: The country needs your records! Show me specifically – poke a finger! – the country that needs my records. I really want to see.