I have always paid much attention to the development of fine motor skills in my children. After all, the bone, muscular and nervous systems of babies should develop harmoniously, keeping up with each other.
I read in the special literature that thanks to the development of these skills, the children's speech will develop in a normal way. In addition, they later formed a beautiful handwriting.
I was always confident that the knowledge and development of children is best done through games. The main thing was to figure out which games are best suited for the development of fine motor skills.
Game 1. Volume application.


With this game we started our learning process. I prepared paper, glue, red beans or peas.
At the beginning, we jointly drew any simplest image consisting only of lines. Then I smeared with glue on all lines and offered the children to glue peas or beans.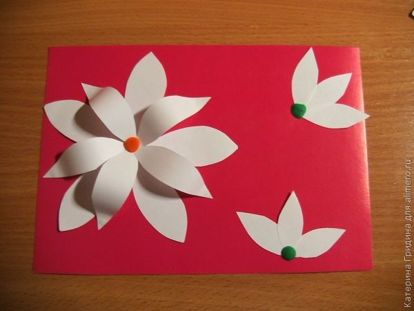 Game 2. We determine the material on the invoice.


I prepared for the game opaque containers and a uniform filler: water, sand or grits. Having filled the containers with filler, I asked the children to lower their hand into them and mix their filler with their fingers for several minutes.
Then I suggested that they do the same procedure with a different capacity, then a third one. So we repeated several times. Then I asked the children to determine by touch what exactly is poured into one or another container.
Fine motor skills develop best when shifting loose products or small objects, with frequent contact with them. Similar games you can think of a great many. The main thing is that children like them, they should pass in a fun and easy way and pursue the same goal.
Here are some more of our family exercises.


1. Finger gymnastics exercises. This is, in fact, massage, pats, bending the fingers of the baby. In the same series of the game magpie and fret. Sorting works very well, for example, buttons.
2. Since the year, I have taught children to unscrew and screw caps on bottles.
3. Also, starting from the year, we turned the pages in the books.
4. At the age of one year, my children have already painted and sculpted. I just made sure that the materials were safe for kids.
5. From the age of two, my little ones have already tried to tie their shoelaces on their own shoes.
6. It is very useful to draw around the contour of the picture and connect points on it.
7. From the age of three, my kids loved to collect puzzles. And the more particles, the better.