Any parent is concerned with the issues of raising his child. Many people want to grow geniuses, but is it necessary? In my opinion, it is more important that the child develops in harmony with himself.
Most often, the word harmony itself is applied to musical works. Translated from the ancient Greek language means order, proportionality, coherence.

Harmonious family
Everyone wants a perfect world around, but this is achieved by a small number of people. But rightly they say, if you want harmony – start with yourself!
It is impossible to change something if you yourself are unhappy all the time. And for children, parents become ideals. And at the same time it is not necessary to express your mood with words, the little ones feel this very well.
By the way, quite recently, while reading Komarovsky's book, I remember the words that parents should not only develop a child, but also find time for their hobbies and passions. I agree with this completely. If the parents have no interests, then the child will not reach out for anything.

Early child development
Today they talk a lot about the early development of children. But it seems to me that not everyone understands exactly what it is. Teaching a child to read at 3 years old is not the goal of early development. It is important to develop the child not only intellectually, but also physically.
There are many different copyright methods, each of them has its supporters and opponents. There are also early development groups where teachers will work with your child.
I took the eldest daughter to classes, but there was no definite method. In the end, I decided that everything that they do there, we can do at home. The only plus of such developing groups for me is that my daughter communicated with her peers.
In principle, you can independently engage with the child according to the author's method. There are special books on early development. The most popular authors on the early development of children are: Glen Doman, Zaitsev, Nikitin, Elkonin and Davydov, Zankov, Maria Montessori, Masaru Ibuka.
I am closest to the Montessori education system.

Montessori technique
Maria Montessori is an Italian teacher. She worked in a kindergarten, where there were weak and sick children, just for them she tried to invent not only interesting, but also useful toys.
If we talk about its system of education, it consists of three components: the child, the environment and the teacher. The essence of the Motessori system is that the child must independently explore the world around him, he acquires knowledge and learns from his own experience. The teacher oversees this process and helps if necessary.
I like the fact that the child chooses an occupation for himself, and does not do what his parents impose on him. After all, as is often the case, if a mother dreamed of becoming a ballerina, but she did not succeed in this, then the daughter is simply obliged to attend ballet school. And who asked the child about this?
There are special games by this method, which can be played at home. There are techniques for the development of speech, writing, reading, and much more.

After three it's too late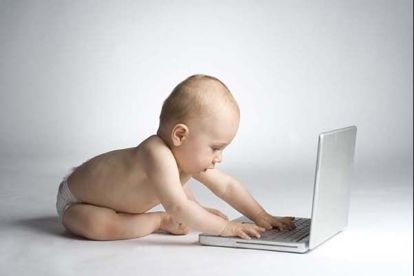 I am currently reading the book by Masaru Ibuka. After three it's too late. I want to say a few words about her. She interested me first of all with her name. I have repeatedly heard the opinion that the development of any abilities should be started at an early age. So I decided to read this book.
Interestingly, the purpose of education, the author sets not the education of geniuses, but above all education of a fully developed and harmonious personality. In his opinion, any mother should notice in time what is interesting to the child and develop precisely these abilities.
These thoughts are close to me. No matter what time my daughters start reading, the main thing is that they like it. I sometimes wonder what circle to put them in, but when the time comes, I think they will decide what they want to do.
While I offer them different classes and see what interests them the most.