We, mummies, try to see in our children many talents. They must be able to sing, dance, embroider, knit, and recite, and another, another, another …
Geniuses are not born, they become geniuses. With this confidence, I got down to business and decided to raise a great artist from my daughter. I will say that our daughter is now 2.5 years old and we have not finished the Academy of Arts yet.
Knowing that talent is 10%, but perseverance and hard work – 90% of success, I decided to realize my ambitions and teach the child to draw.
The first steps of a little artist
I myself love to draw, and this love came with me from childhood.
I could not draw pictures from my head, but very beautifully redrawn still lifes, landscapes, ships. And I decided to teach my daughter the basics of drawing.
First of all, I bought an encyclopedia of a little artist. Of course, this book was first intended for me, and the first correct strokes, the first correct lines we learned from this book. While the daughter learns to read, we will learn this encyclopedia as a keepsake.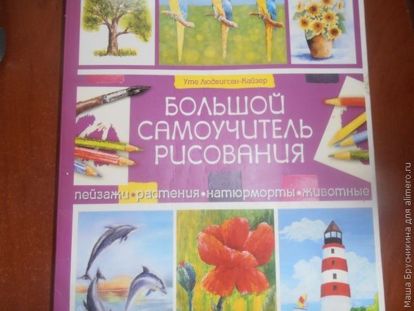 Daughter very captured this process. I bought a lot of different pencils, felt-tip pens, bought paints, brushes. In the course were even colored chalk.
Then, I began to instill a love of coloring. Now there is a huge selection of children's colorings: with fairies and princesses, but animals are closer to us. Seals, dogs, and especially horses. My daughter has a special love for horses. Loves to decorate them. Of course, the lines are fuzzy, the colors are not particularly combined, but there is zeal.
Well, asphalt of course. It's summer, which allows us to draw with health benefits. Near our house there is a terrible playground, but with smooth asphalt. Children from the next yard draw beautiful pictures, and my baby likes it so much that I don't have time to buy colored crayons. Tutu leaves for the evening.
Drawing on the walls did not pass us. My husband and I can not make repairs in the nursery. All the walls in the paint, painted, wiped. At first, I was so upset. After all, before the birth, we made repairs in the nursery. But then I thought that there was nothing more important than children's imagination, and she gave the children's room to be torn apart.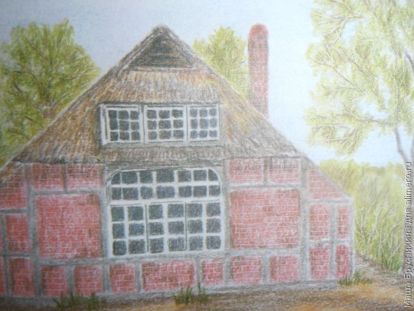 When my friends say that they have everything clean and pretty, I answer that in a couple of years I will re-paste the wallpaper, but for now let the daughter develop.
Of course, I understand that everything is a game. But playfully, you can achieve good results. Look, grow my baby and go to art school. And there and close to the vocation. But it was me, I noticed.
Do your kids love to draw?