I will boast! Up to 6 months my daughter was almost the ideal child. She practically didn't cry, she could easily play on her own, ate well and slept well. Many of my friends even laughed and asked if my baby could cry, as it was extremely rare.
In general, one day the idyll is over. Suddenly, the child has changed 100 percent. And I could not understand what is happening.
Naturally, I immediately called the doctor to the house, because such dramatic changes frightened us. We in an instant, the eye stopped normal sleep, eat, play. And then everyone understood – my daughter knows how to cry, and how! Tears, whims and tantrums became just the norm. Constantly on my hands, constantly with me – I did not understand what had happened and what could disturb us so much!
Teeth, your teeth are climbing! That's what the doctor said. In general, mamma, the happy time has begun. I was, frankly, shocked that teething causes such a reaction in the baby. And when I learned that the process of getting out all the teeth was stretched for a year, I went to drink a sedative. I was scared to believe that now it will always be so.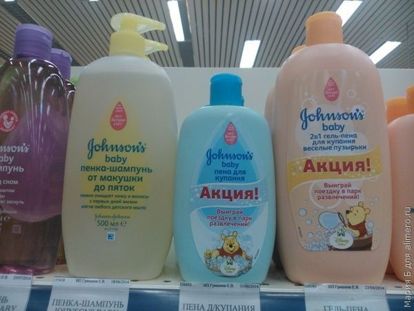 Of course, I am not an egoist and I understood perfectly that my baby suffers first of all. After all, the daughter does not sleep normally, does not eat, and all the time in a bad mood. And we began to look for ways of our common salvation together with her.
How we saved ourselves
I bought special drugs at a pharmacy to reduce pain in the gums when teething. First, the Dantinorm Baby went into action, but it can only be taken 3 days. And there was no result from him. Then we began to smear the gums with Calgel — this is how he became our first savior.
We also bought all sorts of different teethers, which they put in the refrigerator and then give to the baby. After all, now we had everything in our mouths – starting with pens and ending with my mother's phone. And the teether seemed to promise to remove the discomfort of the baby and help the teeth get out faster. How he helped us, I did not understand, but my phone was left alone.
Before going to bed, I began massaging my daughter's gums with a special silicone nasadochka – she liked it very much, and it really made her calm down!
And then we began to fight for our normal sleep. The bath with foam Bai-Baiushka helped us a lot – after such relaxation my daughter began to sleep a little better. Not ideal, of course, but still. And we came to a strict regime during the day, so that in the evening the little one would get tired and calmly fall asleep herself. And at the time of such a crisis, I decided to sleep with her, because I could not physically stand by the bed all night long!
By the way, my fears quickly dispelled that it is now forever. It turned out that such discomfort during teething babies have a maximum of 8 days. Therefore, you should be patient, all sorts of pain-relieving agents and wait for the teeth together!
When we finally got the first tooth, our grandmother gave us a silver spoon. I personally did not know that there is such a belief. It turned out that if such a silver spoon knocked on the first tooth, the rest will grow less painful. Well, we knocked! But what if!
Mommies, how do you help your babies with teething? And do you believe in belief with a silver spoon?