Of course, all mommies are looking forward to the moment when the child is a little older, and it will be possible to take it with you to various events.
All parents have their own criteria for growing up. For someone – this is when the crumbs will be a month old, for someone six months, for someone a year. It depends on my mother's installations.
Children's Birthday
We first went to 5 months for a children's birthday. But the situation was a little complicated by the fact that there were two children, that is, we were invited with a sister and her daughter, who is 1.5 months younger than us.
In general, the chances that someone will soon be ruined, we have at least twice as much.
My sister and I bought them beautiful dresses and tights. We gathered about 40 minutes. This is with us, of course. When the girls were already dressed up, Varya, the daughter of her sister, began to cry and show with all her appearance that she didn't like this close attire at all.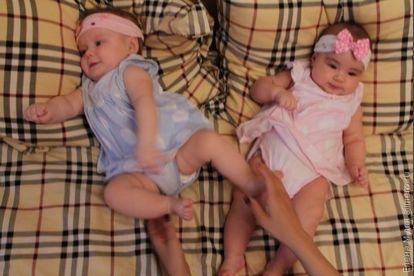 We tried to calm her down in every possible way, the sister put her to her chest, but nothing helped. As a result, we took off her beautiful outfit and dressed in the usual comfortable jumpsuit.
My daughter, oddly enough, liked her outfit. Especially a hat. She traveled with her head held high all the way. It was fun to watch her.
By taxi we arrived at the cafe, where the birthday took place. Naturally, we are a little late. All met us with enthusiasm and attention. Varyusha began to cry again. Probably from increased attention to her and the unusual situation.
The sister had to sit in a secluded corner at another table and again give her breasts. A friend stood nearby and blocked her with a handkerchief. Soon Varyusha fell asleep, and we put her in a carrier on the sofa – to sleep.
My Margarita behaved quite calmly, but, holding her in my arms, I could not eat properly. Then the good people took her hands on me to eat.
Ritke was very interesting there. She was constantly held by someone in her arms, which she loved very much. There was a lot of new and unusual. The bright colors used in the interior of this institution attracted her attention very much.
Soon Varyusha awoke and again gave us a scandal. After that, we quickly began to gather home. So ended our first appearance.
For myself, I came to the conclusion that you can walk with a child and need it to get used to society, but:
1. It is better to start walking in a cafe when the child is already sitting, then you will be given a special children's high chair there where you can seat your child.
2. An institution is better to choose a bright, colorful and interesting. Without loud obsessive music and where there are places for non-smokers.
3. The time that can be safely spent there with a very small child – 30-70 minutes. Do not count on more, I immediately warn you. For a child, it will be a happy medium.
4. Dress the baby so that you can remove excess. And also devices will be needed in order to close when you feed (like a scarf) and to put it where it was when you fall asleep (such as carrying it or the cradle from the stroller).
5. Well, of course, do not forget diapers, napkins, rattles, etc. without which the baby can not do.
6. And, in my opinion, you can walk with children only after six months. They will behave more calmly, since such a child is already interested in everything that surrounds him, and delight new faces.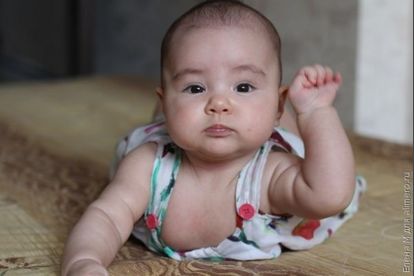 I wish you and your baby a pleasant stay!