It is sad, but by the birth of the baby you need to prepare not only beautiful clothes, stroller, cot and other nice things, you need not forget about the first-aid kit. It may be needed at the most unexpected moment, and therefore should be collected in advance.
So, what should be in the first-aid kit:
Cotton wool, cotton pads, cotton swabs. They are useful for cleansing the nose, wiping the face and other similar procedures.
Antiseptic for the treatment of umbilical sores. I bought hydrogen peroxide for this purpose.
Thermometer. His goal, I think, is clear to everyone. The temperature of the baby's body must not be forgotten to control. It is better to purchase an electronic thermometer. He gives the result very quickly – literally in a few seconds, so he doesn't have time to cause the child's discontent, unlike the mercury one.

The only drawback: many complain about its inaccuracy. We were lucky to buy quite a good thermometer. It cost about $ 13, although the price is not always a quality indicator. Some mommies said that expensive thermometers do not show true.
Syringe for cleansing the nose in case of severe rhinitis. Fortunately, for the first 9 months we did not need it at all. Oh, it was the same time.
Pipettefor instillation into the nozzle of drugs.
Antipyretic drug. It can be in the form of syrup, and maybe in the form of candles. The main thing – do not make mistakes with age. On these drugs there is a clear gradation: some can be used from birth, and some – later.
When I buy medicine in a pharmacy, I always say how old my daughter is. Recently, even so interesting happened. I told the pharmacist that I needed an antipyretic drug for the age of 2.5 years. She gave it to me, but the packaging was 3 years old, which I immediately indicated to her.
The pharmacist was so surprised. It turns out more recently this same drug has been going on since 2 years. For some reason, changed the age at which it can be applied. Good thing I noticed in time.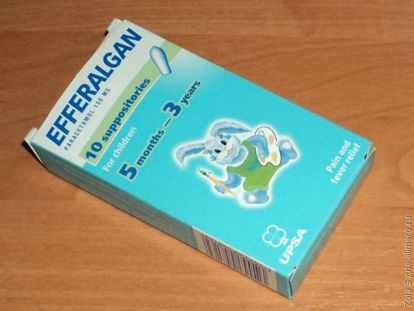 Remedies for colic. Currently, their number is very large. We were greatly helped by Plantex tea (I drank it myself, and it was given to my daughter through breast milk) and Bebinos medicine.
Many familiar moms gave kids Espumizan. I bought it too, but it absolutely did not help us.
Furacillin for washing eyes, for example, in the case of conjunctivitis.
In addition, in the first-aid kit you need to have: a bandage, alcohol, iodine, a plaster, children's cream, petroleum jelly.
These are only the basic components of the first-aid kit. They need almost all kids. But there are also others, they are already prescribed by doctors if the child has some kind of disease.
Maybe I did not remember everything. Does anyone add to the list?