Imagination is a unique feature of humanity. The rest of the world lives solely on facts, and only we know how to dream and invent.
All people in one degree or another are endowed with this gift, which is so rarely appreciated. Few people think about how many times this skill helps us in our lives.
If people could not imagine, we would have remained on the branches, eating bananas.
Everything that was created by people once arose in someone's imagination. Reading books, we play in the head battles and romantic scenes. Our consciousness paints fantastic monsters and intergalactic ships.
People whose imagination is most developed is much easier to learn, easier to communicate, they remain active throughout their lives.
How to develop imagination
It used to be that the greatest visionaries are children, but this is not so. Fantasy becomes richer with the accumulation of experience and reaches its maximum development by the end of adolescence. Consciousness of the child is not able to go further games for fun. All that they can invent is a repetition of known actions and seen situations.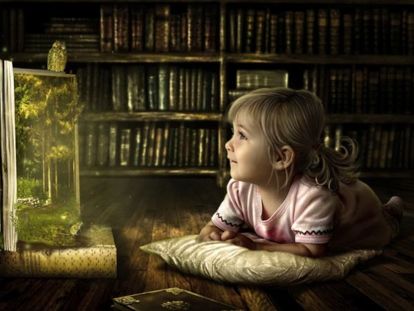 However, at this age one can begin to develop imagination. For example, look for similarities between any objects. Here is a cloud like a fish. Here is a carrot that looks like a hare. And this passer-by looks like Santa Claus and in his bag there are probably many gifts.
Another option is to describe the characters of fairy tales. What does Dedk look like that is pulling a turnip? What color are Vasilisa's eyes beautiful? How many braids in the mane of Humpbacked Horse? Every fairy tale, every story is a real fount for the development of fantasy.
The time spent together will be not only a pleasant memory, but also a useful exercise. The subtle connection between parents and children, so often torn in the modern world, will be a hundred times stronger from such simple but pleasant activities.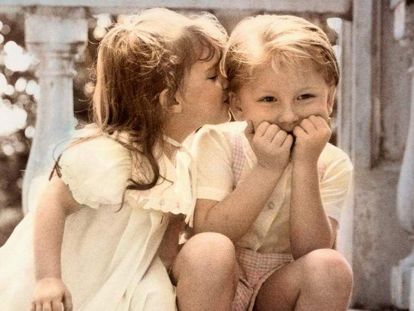 And finally, the third way is writing. Children love to write stories, but their imagination, as already mentioned, follows a well-known scenario. However, if adults make a little effort, in the end, wonderful characters with unique characters may appear. The role of an adult is to help the child by asking leading questions and specifying details.
In addition, if you do not be lazy and write these stories – you get a great diary. Which can be presented to their children when they themselves become parents.