Look, we have Egor as a ballerina standing on tiptoe – this phrase I heard one evening from my husband playing with a child. The son was almost 6 months old; he only learned to crawl and stand. But then we did not attach much importance to this, joked, smiled and forgotten.
Then walking on the socks began to repeat more often. At that time, the son could not walk on his own, so this was most often manifested in those moments when I took him. I tried to put his leg correctly, he put it, and at the next step he again became on a sock. Here I was worried about whether it was normal, and decided to see what they wrote about it on the Internet.
What was written on the Internet
There was a lot of information. Moreover, the most controversial. Some have argued that there is nothing wrong with that. Others, on the contrary, argued that walking on socks could be a sign of a serious illness. Among the possible reasons for this were the following:
– violation of muscle tone in a child
– birth injuries
– cerebral palsy
– manifestations of the nature of the child
In general, the Internet did not reassure me. On the contrary, I wanted to immediately seek expert advice. Fortunately, on the nose was a routine examination by a pediatrician and a neurologist.
The neuropathologist, after examining the child, made the following conclusion: the child has a PEP (perinatal encephalopathy). Pantog syrup was prescribed to the son (supposedly, I quote: the child himself cannot cope with his muscles, it is necessary to help), a two-week course of salt baths for the legs (with sea or ocean salt) and electrophoresis procedures with euphylline for the cervical-vertebral part.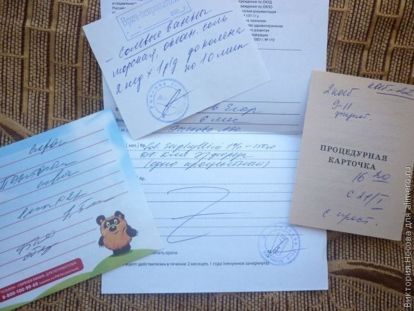 In words, she also said that you can do a foot massage. It was just a passing phrase, the doctor even uttered it in a low voice. But I myself do not know why, caught up with her then. At home, she read in detail about all the appointments on the Internet, consulted with the mother-in-law of the physician and familiar moms.
It turned out that the PEP diagnosis is collective. And if to speak in a simple way, then it can be interpreted as follows: something with a head. I remember, then I was furious. My child is not okay with his head, just because he sometimes gets up on socks?
My mother-in-law reassured me, saying that many babies were given this diagnosis. That often doctors simply insure themselves to avoid any serious consequences.
I also heard plenty of bad reviews about electrophoresis. Friends in one voice asserted that this was a very strong burden on children, that their children wept very much. Some even left after the first procedure.
The pediatrician told me that it would be possible to understand exactly whether it is pathological or not only when the child starts to walk.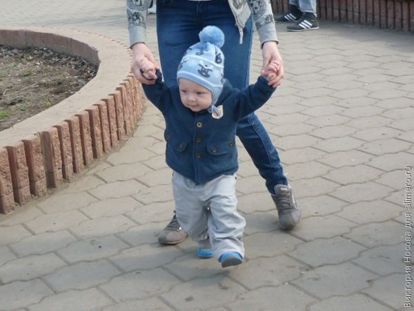 In general, I sat down, thought and decided that I would begin with the simplest and safest – baths, massage and physical therapy. I really didn't want to stuff my son with medicines and painful procedures. I understood that it was a risk, but something inside suggested that it would be better. In addition, there was a queue for electrophoresis, and I decided that it would be foolish not to use this time.
First, we underwent a course of massage and exercise therapy in the clinic. In parallel at home, I also massaged the feet and legs of the baby. We performed gymnastics, did baths. I also found information that children's sandals are good for helping children to correctly put the foot. Therefore, the son wore them daily.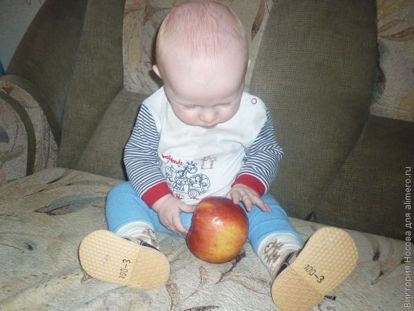 After a month of hard work, improvements were evident. The massage specialist was inclined to think that walking on socks with Yegor was nothing more than a manifestation of character (and curiosity). But the progress was clearly: on tiptoes, the son began to get up much less often. Therefore, we refused electrophoresis and Pantogam administration, which I have never regretted.
At the next scheduled appointment with a neurologist, the son's diagnosis was the following: Healthy. He still loves to sometimes run on socks. But now I know that this is just a way for him to have fun.
Have you encountered a similar problem in children?