It's not me! And, most importantly, it sounds so convincing. You understand that your baby is deceiving you, but still, you doubt … Why do so many kids try to blame others? What is the reason? Let's try to figure it out.
Reason 1 – lack of attention
I think you all remember the story of the baby and his unusual friend living on the roof. I think this is a vivid example of the appearance of invented friends in a child. In a large family, or in a small one, this is completely unimportant.
If the child lacks communication with parents, then he will do his best to draw attention to himself. And, unfortunately, most often – this is bad deeds or self-indulgence.
Of course, they do not want to be responsible for their misdeeds. This is where fictional friends come to the rescue. Here, for example, is a quote from the same fairy tale: – Listen, Baby, I would like to know who cut the holes in your sheet. Just don't think, please say that it was made by Carlson, who lives on the roof. Familiar?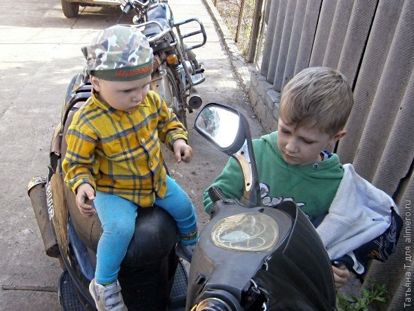 Reason 2 – improper education
This is what I sinned too. One day, my daughter (she was about 3 years old) pulled off my favorite cup from the sideboard. She took her to the street and, dropping it, broke it. I came running to the noise. Frightened that she might get hurt by shrapnels, and, getting angry (because the cup was my favorite), I shouted strongly at my daughter.
By evening, everything seemed to have calmed down and everyone forgot about the incident. But the daughter after that, in any of her wrongdoings, tried to blame others. I was afraid that I again at her naoru. I understood my mistake, and from now on I tried to calmly discuss the trouble that had occurred. But this is one side of the coin. I also met such parents who never pointed out their mistakes to children.
Moreover, they themselves blamed anyone who happened, just not their child. Here, 6-year-old Vanechka and 4-year-old Kostik fought in the sandbox. The elder took the toy from the younger one and kicked it, got the change and a fight ensued. So Vanya's parents not only did not tell him that he had done wrong, but also accused Kostya – he, he said, was the first to start, greedy.
I have no doubt that in the future such a boy will be guilty of everything around him, but not him.
Reason 3 – an attempt not to lose material values.
And this also happens. Especially in those families where a child from an early age is taught to get a new toy, sweets, etc., for good behavior. It is not surprising that he was having a baby, looking for someone to turn the blame. After all, you do not want to lose the desired doll or plane.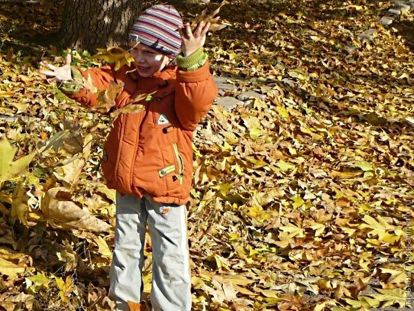 What to do? It's simple – to change their behavior, to change the attitude towards the baby. More affection, more attention. Anger – restraining, blame – we admit mistakes – correcting. In a word, we become an example for our children.
Have you ever been in such a situation? What did you do?