Not like everyone else … Something is wrong with him … Who said that all babies necessarily crave communication with peers? I think it depends on the nature of the child. Some from the cradle make friends, others, and by the age of 5 they prefer to stay away from collective games.
Not long ago I heard a conversation between two moms on the playground. They discussed the behavior of a 3-year-old shy boy who stayed away from the rest of the kids. Yes, he did not play in the company, preferring to stay near his mother. And why, in fact, he should be like everyone else?
I rarely participated in the collective forums of young mummies while walking with babies. To be honest, I was strained by all these comparisons – how, your boy has not walked yet, because he is already almost a year old? My already in 10 months ran. Or – why is your girl not all the letters pronounced, that is mine at that age …. Well, all in the same spirit.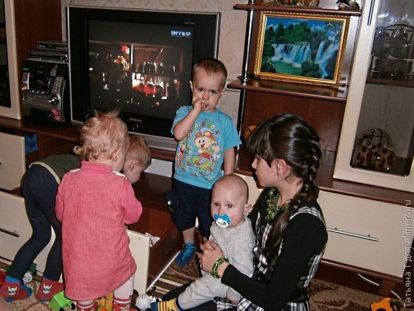 My baby up to 2 years was what is called my mother's daughter. I did not protect her from communicating with children, but she preferred to be in the company of adults. Moreover, my girl never interfered in the conversation. And there was no such thing that she retold to anyone heard. Maybe that's why her reasoning early became adult-thoughtful and wise.
In kindergarten, she a little bit to the peer company. She loved to play on her own. The exception was made only for one boy (with whom, he is friends, to this day). She joined the team much later, at the age of 5. Now she has a rather large circle of comrades and acquaintances.
My son is a very communicable and convivial person. He is very easy to contact with adults (to some extent, this is not very good, people are different). My husband and I teach him to avoid strangers, while he listens to us …
As for the kids – he loves them all. Seeing a girl or a boy, he without hesitation stretches his hand (hello), and maybe a hug. Older children are interesting to him as companions for games. And he is delighted with little ones, like dolls. It can hold their hand for a long time and examine, and sometimes kiss, on the top of their head.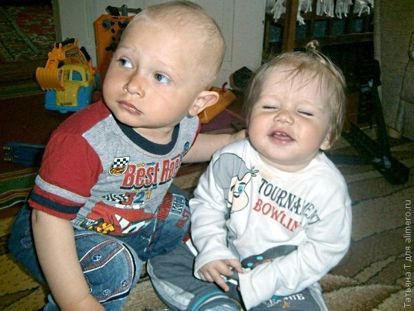 What follows from this
On the example of my crumbs and toddlers of my acquaintances, I see – they all behave very differently in the company of other children. And if your child does not want to play with peers, then this is not a reason for excitement. Of course, if the first experience of dating turned out to be unsuccessful (maybe it was pushed), you will have to help your little child a little to overcome uncertainty.
It may be to walk with him to the centers of early development, or to choose places for kindergarten for walks. Show him how friendly and merry children are playing on the court. But the most important thing is not to rush or force. Remember the folk wisdom: you can not be forced by force. And this is not only about love …
And your kids quickly accustomed to the company of other children?