Spoon for mom, spoon for dad … Familiar? So I persuaded my daughter to eat. She was on breastfeeding. Milk was enough, so she drank it when she wanted, and the food was only for a change. I did not worry. But a year and a half, when I began to give her breasts just before bedtime, I began to be disturbed by her poor appetite.
No, there were no problems with health. And she was active – she ran like a smart little hare. And hemoglobin did not fall below normal, and she did not lose weight. But getting her to eat was great work. On what tricks I didn't go – I learned to make dishes not only colorful, but also funny. And at the table, poems about hungry animals told.
I tried to stick to the regime. We had breakfast no later than 8 o'clock, dined at half past twelve, and sat down for supper no later than 19 o'clock. In the morning I woke up the baby early (at 7) so that before breakfast she, slowly, could get dressed, wash and clean her teeth. Well, they didn't forget about charging. An hour before lunch and dinner, I did not allow her to eat desserts and drink sweet juice so as not to spoil her appetite.
Daily watching my daughter, I came to the conclusion that she needed enough of such small portions of food. Energy she was over the edge. And in development from her peers, she did not lag behind in any way. Neither physically nor mentally. I did not insist, did not force her to eat everything, to the very last crumb, as some of my friends did. Do not want – not necessary.
In one program on children's health, Dr. Komarovsky advised to allow children to actively relax in the fresh air. After all, having run in plenty, they themselves will ask for food. Yes, my daughter walked a lot, and asked for food herself. With appetite, I ate the first 3-4 spoons. Then another 4-5, with less eagerness, and that was all … declared that she was already nagging.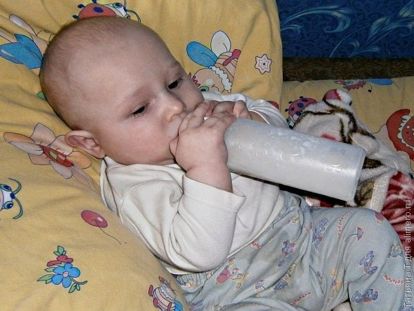 Force or not
My mother reassured me, because I myself was a little too young in childhood. But the mother-in-law was very worried, and she convinced my husband that my daughter should be forced to eat.
Once I had to leave the house for a couple of hours. My daughter was already 5 years old. I returned to dinner and found such a picture – at the table, sobbing and choking with food, my crumb is sitting, and above it are my father and grandmother.
They did not allow her to get up while a spoonful of porridge remained on the plate. With great difficulty, she finished everything, got up, turned pale, and her poor thing vomited. The stomach did not take the food that was imposed on him. From that day I forbade everyone to force the child to eat. Yes, they themselves realized that their idea was bad.
Are you still worried that your baby eats little? Observe his health, development, behavior, mood. All of the above is not a concern? Then calm down, everything is in order.
Do your kids eat the whole portion? Without coaxing?