Last year, one of my friends had a baby. When we first visited them, she and her husband happily told us that they had just gotten the perfect child. He sleeps in a separate room from birth and practically does not wake up at night.
But I felt sad about this message. By the evening my imagination broke out, and I could not even fall asleep, which rarely happens to me. I imagined this little man, how he lies at night in an empty room, and next to him there is no his mother. I try not to bother myself, but I could not stand it and wrote to my friend a long text message about the benefits of night feedings.
How did our mothers and grandmothers
Once Soviet pediatricians and Dr. Spock echoed them, they recommended not to accustom the baby to night feeding. It was believed that this greatly overloads the child's digestive tract. For example, it's hard for me now to imagine that I am rocking the child in my arms all night long just to not give him a breast. You can even say that I am too lazy for this, I never swayed my youngest daughter at all.
Opinion of modern medicine
Today, most doctors are inclined to believe that night feeding is extremely important for both mother and her baby. Nature itself has taken care that the hormone responsible for the production of milk (prolactin) is formed at night during the feedings. Those. if you actively feed at night, then during the day you will have a lot of milk and vice versa.
The first few months I so often fed my daughter at night that if she spilled her regular feeding hours, my breast literally exploded from an excess of milk.
From a psychological point of view, feeding at night is equally important. After all, mother's breasts are not only food, but also comfort. Waking up, the baby is looking for breasts to make sure that mom is near.
In my opinion, the child should sleep in the same room with the parents for the first time. After all, when mom herself knows that her baby is sniffing around, she is calm, she doesn't need to run to another room to check. And how long this first time lasts – everyone decides for himself.
How to feed at night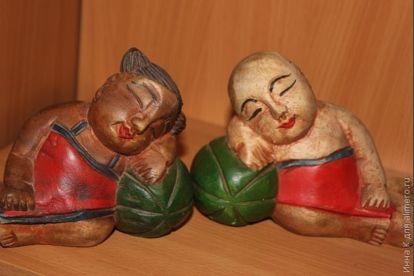 Some of the mothers courageously wake up 2-4 times per night (and maybe more) and feed their child without closing their eyes. Again, I'm too lazy to do this. Yes, and I have obligations to other members of my family, and I can not afford to sleep for half a day. In general, I was still in the hospital and took my daughter to my bed and so we fed until we stopped the GV.
My daughter was so often attached at night to her chest, that I only had time to roll over from side to side. And in the morning sometimes she could not remember the number of feedings. In no case do I want to convince anyone that you need to sleep with the child in the same bed or feed them on demand, as I did. It was just me and my daughter that was best. So I felt happy, slept and hope that baby too.
And how did your night feeds go?