The topic of breastfeeding in social networks and not only is still relevant. If earlier mothers fed babies on a schedule, now everything is only for attachments on demand.
I have my own opinion on this. I fed my daughter on a schedule, that is, every 3 hours. But there were times when she applied to the chest on demand, as the child calmed down solely at the chest. Undoubtedly, it is much more useful to breastfeed your baby than with artificial mixtures. Let's see why.
Breastfeeding benefits
Various sources for expectant and young mothers report the benefits of breastfeeding. The thing is that breast milk contains a wealth of nutrients that help the child to grow and develop fully, as well as contribute to the formation of the nervous system. Thanks to breastfeeding, the child is established strong immunity, and the intestinal microflora is colonized by beneficial bacteria.
Most mothers prefer to feed their baby with breast milk and try to maintain good lactation in various ways. There are, of course, exceptions among women who deliberately do not feed babies for some reason of their own. This is a personal choice of each.
I fed my baby up to 1 year and 1 month. And I will tell you honestly that I was pleased with this state of affairs, since I consider it not quite normal when mothers feed babies up to 2.5-3 years old with all the beneficial properties of milk.
Sometimes, it happened that I could not soothe the child with nothing but the breast. During the period of colic and the development of the gastrointestinal tract, breast feeding was very helpful. Nothing helped: neither motion sickness, nor lying on my mother's and father's stomach. Only attachment on demand.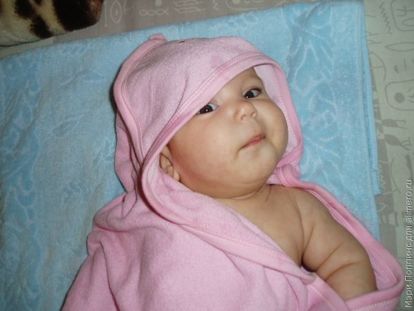 In addition, the baby next to his mother feels protected and peaceful. Thus, the baby does not suffer from a lack of my mother's attention and care.
Breast feeding is convenient. When almost a month passed after the birth of my daughter, my milk began to disappear, since my daughter could not suckle and I had to decant. With horror, I imagined how I would have to prepare the mixture for a child, the n-th number of times a day. Difficult period, we stood together with endurance, the daughter began to suck a little breast and lactation returned to normal.
We then lived in a one-room apartment, we had a cot. But my daughter slept for almost a year with me. Even if we had a separate room, I would still prefer to sleep together. Do not get up several times during the night and your child is constantly in sight.
Of course, it is better to breastfeed a child – it is useful and convenient. In addition, breastfeeding is a guarantee of good health for your baby.