As I dreamed it to bypass us. I remember earlier, when I saw children hysterical in a store, I thought that no, I would not give birth to children for anything, I would not have enough nerves for it! But as they say: Do not promise. Now I have an almost one and a half miracle that begins to manifest its character. Character, in my opinion, will be as complex as mine.
I'm already starting to go crazy! My daughter cries constantly, as soon as you get distracted from her. For any reason. If I sit down at the computer – she cries, needs attention right away. Just what is wrong – she immediately begins to hysteria. Even if I leave for another room, she begins to run after me with a roar.
Why it happens?

I read that all babies like this starts at different ages. Everything happens because our crumbs begin the formation of her I. My baby just started to understand and realize what she wants: attention, drink, eat that cookie out or play with it and so on. But, for the present, she does not know how to explain this to us, adults. So she has to freak out. Well, she can't even talk.
What to do?!

In this situation, it is important to realize that it is simply not worth while to scold a child, much less to punish. It is necessary to gather strength and develop an iron restraint and an unshakable position – it is IMPOSSIBLE to give in to hysterics! Otherwise, then get them several times more and for any reason. Children are just virtuoso manipulators.
1. Distract the child, switch her attention. In such situations, I try not to run headlong toward her, grabbing her in my arms and fulfilling every whim, but trying to distract with something. For example, I give her a toy or turn on a song. It also sometimes helps if I take her by the handle and take her to the side or another room.
2. Do not give in to tantrums. In most cases, I try not to react to my daughter's tantrums. If, for example, she rolled into the kitchen because I did not give her anything, then I simply leave for another room. Leaving her lying on the floor.
Once I heard such a funny phrase in a store from a young mother, whose son began to whimper near an ice-cream: Oh well, cry a little. Less pisya will. Amazed at her excerpt! =)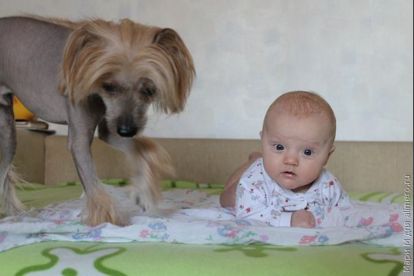 Oh, not an easy upbringing, every time you have to analyze yourself, your actions, learn it. What a pity that we are not taught in schools!
And how do you do in such situations?