How fast our kids grow and change! Today it is a newborn sleeping peacefully for eighteen hours in the crib, and tomorrow a notorious tomboy with his wants and I will not … And there are many reasons for this – the age crisis, the development of character and me, my teeth always moving.
My daughter entered the stage when whims became the norm for us. Give that toy, I will not eat, put this hat on me, I want to go there, I want to come here – there are plenty of reasons! We have not yet learned to speak, so we immediately rush into tears – how is it that mom does not understand me!
Test for mom
Any tantrum for mom is a real test! Especially when the child still can not say what he wants. Or his desire is not possible to fulfill at the moment! Or what he wants is just life threatening. The main thing is to keep calm and not to succumb to provocation. Otherwise it will be worse!
We need to show the kid who's the boss! If this is not done, then he will realize that everything can be achieved with tears, throwing at the ground and other tricks he allows himself during the next bout of hysteria.
My daughter today is also trying to practice this method of influence on me. Especially when there are viewers besides mom.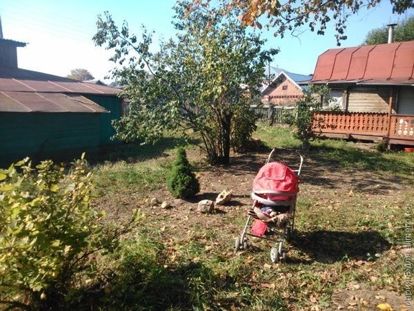 Now she already knows that it is difficult to influence me in this way. But you have no idea how much strength and nerves I spend, so as not to rush to the little girl during a tantrum and not satisfy all of her Wishlist. It used to be so. But I quickly understood – now she will constantly manipulate me!
How to overcome a tantrum
Today I chose several tactics for myself. I approached this issue seriously, read many reviews and recommendations. Someone says that it is necessary to move away from the child to another room and let him go through the mouth – without the audience it quickly becomes boring. Someone thinks that it is better to cope with the method of distraction.
I chose the second method for myself, because I can not leave my baby when she wails in crying and crying.
Now, when my daughter wants something badly, but I can't give it to her at the moment, I begin to distract her in every possible way. On the street, we are saved by imaginary dogs, pussies, cars. As soon as the hysterics rolls over, I say in an interested voice to the baby – oh, look, kitty / dog / car.
Curiosity overcomes the desire to cry, and we quickly forget about the reason for the nearly broken tantrum. The main thing is not to deceive the kid and show him something interesting. Otherwise, the next time he will not believe.
At home, we try to quickly get distracted by some toys. Or we run into the far room to look out the window. And the game of hide-and-seek also saves me – if I leave the door and look out with my dick, the daughter immediately changes her mood.
In general, you can quickly overcome the children's tantrum associated with the whims, you can easily and quickly. The main thing is to keep your peace of mind, not to get lost on a cry, or, even worse, on slaps on the bottom.
I sometimes watch on the playground when some mom starts screaming at her baby during a tantrum – it only sprays it. And the sight is terrible! But everything can be achieved in a more peaceful way!
Mommies, how do you cope with childish tantrums?