When I was waiting for my baby, I did not think about the dangers or benefits of swaddling. For me it was a completely natural process, which, in its essence, does not promise anything terrible. I was swaddled, brother too. Yes, and in the hospital babies swaddle. In general, I bought a bunch of beautiful diapers and calmed down. But not for long!
Is it right to swaddle?
With the advent of the baby, many questions began to arise, a huge number of advisers appeared. I already wrote a topic about various myths, but the issue of swaddling for us was somehow particularly painful.
My mother, who seems to be a traditional tempering person, a medical officer suddenly told me that you should not swaddle, otherwise her legs will be crooked. It seemed to me a very strange and ridiculous statement. I was swaddled and like nothing so legs came out.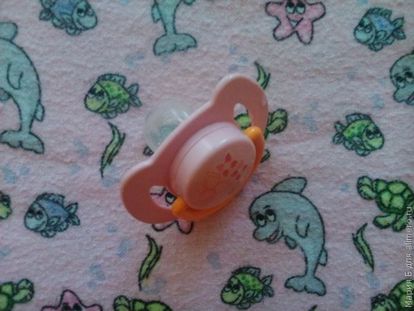 But my mother did not cease to convince me. She visited some courses there, where she was weighed down with this nonsense about her legs. Well, nothing, one opinion is good, but two is better and I began to deal with this issue further.
When our visiting doctor came, I asked about swaddling whether it was harmful at all. Of course, she smiled and replied that the legs, or rather their beauty, depends on the gene. Well, dad and I didn't seem to let us down. But in general, she explained to me, there are many opinions on this issue. Someone categorically against swaddling due to the squeezing of the baby and the restriction of his freedom.
There is even a movement of activists against swaddling, imagine. And someone for, because the child scares himself in a dream and thereby wakes up. And in general, for 9 months the child is in the mother's tummy and, accordingly, at first he is accustomed to and understood such an environment.
I thought that the issue of swaddling we will decide with my daughter on my own. By the way, I am talking about swaddling only during sleep – the rest of the time we tried to do without diapers because of dysplasia and wild broom. A couple of times we fit without diapers. In the end, after 5 minutes, the daughter raised her hands and woke herself. In addition, she became more restless, capricious.
As a result of the experiments, I decided that in our case there would be swaddling! Pros:
1. The cottage was quite small, but such a bundle in a diaper gave me more confidence that I would not break anything with her.
2. In the diaper we sleep normally.
3. And most importantly, we are calmer! Perhaps, of course, it is only because the daughter gets enough sleep in the diaper, and does not twitch every 5 minutes.
Then we put dysplasia. When it is impossible to keep the baby's legs flattened. As a result, we wore a diaper, and we began to swaddle very weakly so that at least she would not stick out the handles.
The question of the end of swaddling we decided on its own. From a certain moment, the child simply began to crawl out of the swaddling clothes during sleep and then continued to sleep normally. At that time we were five months old.
I did not clean the diaper immediately. At first, I was just putting out the pens when I put them on the bed. Then she stopped changing the hands at all. Well, soon we even removed all the diapers in the box.
Now my daughter is already walking and we have no dysplasia anymore. And I declare with confidence that the swaddling legs did not become curves! Well, the issue of squeezing, discomfort should be solved individually with each child, just by watching him.
Mommies, how do you feel about swaddling? Do you have any facts that this is harmful? Maybe I will change my mind in the future!