Temperature, vomiting, diarrhea, nausea. I realized that my daughter was poisoned. Immediately panic, at the very head ache, upset, I sit – I cry. Tears will not help the cause, because daughters are harder than me. All in a fist, forward to the first-aid kit and salvation began.
Back for a couple of hours
It all started with the purchase of early tomatoes. In early summer, when my home-made tomatoes are not yet, I want to dilute the cucumber salad with something red. That look and fell on the beautiful, krasnobokie tomatoes. The seller assured that the tomatoes are already ground, there are no nitrates, and the freshness is of the highest class. For some reason I believed him. And bought it.
At home she made a salad, boiled the potatoes and invited the family to the table. I did not notice any changes in myself and my husband, but my daughter after a couple of hours became ill. I didn't immediately think about tomatoes, because we had bought them before, but when vomiting started, it immediately became clear what caused food poisoning.
As for evil, it was Saturday evening. Our doctor lived very far away, the clinic was closed, and the ambulances reached us in two hours. But, blessing, there is a mobile phone and I dialed our pediatrician.
A treatment regimen has been compiled. I will tell you about my actions, maybe it will be useful to someone (or better not, of course).
First of all, I tried to free my daughter's ventricle from food debris. This is a terrible process, but extremely necessary. I poured more water into it, caused vomiting, saved the poor thing as I could. The worst of such a procedure has become.
Then, sorbents. I always have activated charcoal, smecta and atoxil in the first-aid kit. Diluted the bag of atoxil, gave a drink with some water.
My daughter calmed down a bit. The temperature began to gradually return to normal. I see that he falls asleep. Feel better.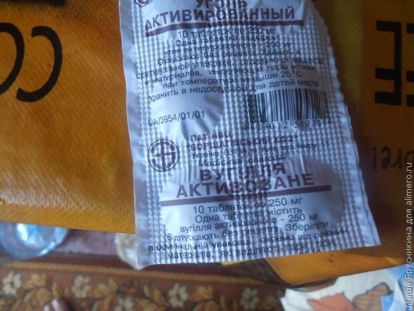 But the pediatrician warned me that I must pass the tests, and checked for the presence (or absence) of E. coli or an intestinal infection.
I, while waiting for Monday, gave my daughter Nifuroxazide, an intestinal antibiotic. If there is an intestinal infection, then this drug will slow it down or, much better, kill it.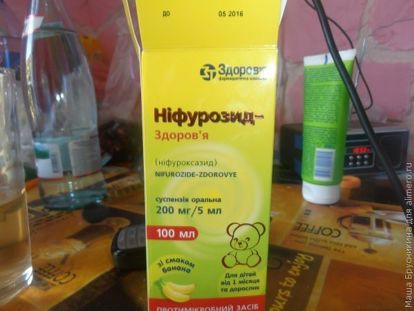 Still otpaivala Borjomi, Regidronom and tea with chamomile.
On Monday, we passed the tests – no intestinal infection was found.
This incident has taught me a lot. You can not buy vegetables and fruits out of season. Why hurry, everything has its time. Now it's time for watermelons and melons, but I'm afraid I don't buy early ones. I will wait until they ripen their own, there are definitely no nitrates there.
I understand that I did something stupid, but I promise to correct it in the future. Have you made such mistakes? I hope not, but if there were any mistakes, maybe share your special quick recovery recipes?