I gave birth to my first child in September. We live in Yakutia, so by the time of discharge and subsequent adaptation at home, the temperature was below freezing, and for the first time we walked out only six months later – in March.
Of course, for me it was a nightmare, half a year within four walls, closed in itself, its experiences, postpartum depression blossomed with a double color.
Therefore, when we decided on the second child, I already knew that I would give birth in the summer!
True, the son was impatient, conceived before the appointed time and was born in April, but it was even for the better – we managed to catch even more warm time.
What are the differences from winter time?
Yes, in everything! Walking for 6-7 hours a day, meeting mommies on the grounds, lots of communication, sunshine, fresh air – I blossomed and smelled.
Not a trace of depression, no hypertrophied experiences, passing into the scale of the disaster. And the younger child was not like an example of a calmer elder, he slept a lot, ate well, even the colic ended earlier.
Cons, of course, there are
These are the last months of pregnancy in winter and springtime, which meant a bunch of warm clothes. You'll get tired while you get dressed. Difficulties with walking due to frost and ice. And to find a down jacket or a coat on a growing belly is not easy and quite expensive.
Although expensive outerwear can be bought from the hands of ads, pregnancy does not last so long, and things remain in good condition.
You can borrow clothes from friends. My friends and I have a stock of clothes for pregnant women and some clothes for newborns, which for the third time goes to the new owner. Very comfortably!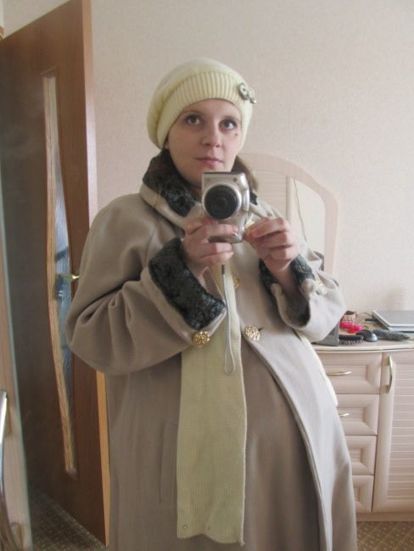 The downside can be attributed to the first months of life in the hot season, which led to prickly heat. She especially pesters those kids who are accustomed to swaddling hands during sleep.
Prickly heat is treated by bathing in a series, in pharmacies a huge selection of creams and powders. We were helped by the simplest, still Soviet-style, powder, friends used potato starch.
It is better to swaddle in thin calico pelenochki, and when the child falls asleep – to open it, leaving only a little pressed hands.



Although it has already been proven that disposable diapers do not harm the future reproductive functions of boys, we decided to abandon diapers in hot weather.
For a walk in the stroller or car seat lay oilcloth, a diaper on it, in the package lay a stock of underwear. At night, the baby slept just naked on a disposable absorbent sheet.
In general, having appreciated all the delights of summer motherhood, I am now absolutely certain that if we ever decide on a third child, we will give birth between April and June-July.