When I was in the hospital on conservation, I learned a lot about stem cells. And all because all the walls were full of advertising booklets and information about the Bank of stem cells. Advertising slogans called for the preservation of umbilical cord blood, thereby providing a biological insurance for the child for life.
What are stem cells?
Stem cells are unique cells that have the ability to quickly multiply and transform into cells of any organs. As a result, they mature into the cellular elements of the hematopoietic, cardiovascular and nervous systems, endocrine organs, cartilage, bone and muscle tissue.
What are umbilical cord stem cells for?
If a person becomes seriously ill, then his unique stem cells are used for his treatment, which are able to repair damaged areas.
Currently, this method of using one's own or alien stem cells is effective in treating many diseases: leukemia, some tumors, cancer of the lymphatic glands, and is also used for bone disease and the need for skin grafting.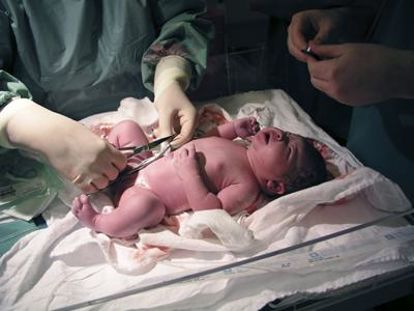 Stem cell collection and storage
Cord stem cells can be collected only once in a lifetime – during childbirth. Extraction of cells is painless, safe, and beyond that it does not contradict ethical considerations. After special procedures – they are frozen and stored in the cryocenter.
If necessary, say the doctor, the cells just need to defrost. In this case, in case of urgent need, you will not have to wait and lose precious time in search of the necessary donor. And stem cells can be stored for decades.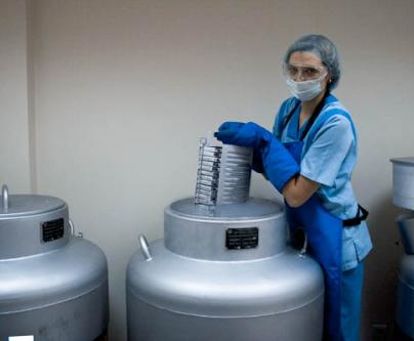 My opinion and concerns
I am a supporter of progress and I think that any innovation that can save a person's life and cure a serious illness should develop and receive support. Currently, cancer has simply strangled the world, and with the help of stem cells, many patients can be helped.
But in this situation, I very much doubt that the collected fresh stem cells will be stored for decades. After all, stem cells are a versatile material that can be sold to someone for drugs, cosmetics or experiments. And in the flask will put something else. Quite is a good business.
And if after 20-30 years you suddenly need to take these cells, where are the guarantees? Already the staff can change several times, and in general the campaign will go bankrupt and eliminate all bio-material. And the cost of cell sampling is not cheap: about 2500-3000 EUR. And besides this – the annual fee for storage.
And I also read that the most effective is to use these cells from the umbilical cord to a child under 10 years old. After – not the effect, although the money paid for all the time a lot. And still have to look for donors.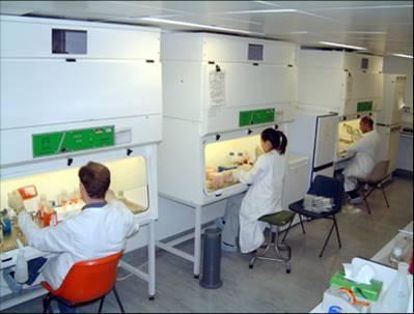 What do you think about that?
Umbilical stem cells – a real safety net or another pumping money?