I, like many mothers of the firstborn, could not understand how I would go somewhere or ride with a small child in my arms. It seemed to me such an impossible task! But it's not so scary. Very quickly, I settled into a new role. The child did not interfere with my usual way of life.
To free my hands from the stroller and other things, I purchased a baby sling for the newborn and a car seat. These are really very necessary and useful things!
In the sling, the child is comfortable and convenient. And I, too, can not only walk, but also go to the store, and defend the queue at the passport office. I wore diapers, napkins and other things for my daughter in a backpack behind my back. It is much more convenient than a handbag.
In the car, we use the car seat – this, above all, is necessary for the safety of our baby. And again, hands are free. When my daughter was a month old, we drove to a neighboring town for a wedding with my brother. Having fun with daughters. Of course, I had to leave the very first, there's really nothing you can do.
Feeding in a public place
I was breastfeeding my daughter for up to a year. And many times I had to do it in various crowded places. Honestly, I never felt shy about it. In addition, if fed in a sling, then the process around is not noticeable.
Later, when I was feeding, it became even easier: you could take an apple sauce with you and feed the child at any time.
Meeting with friends
When my daughter was 4 months old, my classmates decided to arrange a meeting. I did not even doubt that I would go. After all, a child is not a burden. Yes, and with useful tools to fear I had nothing.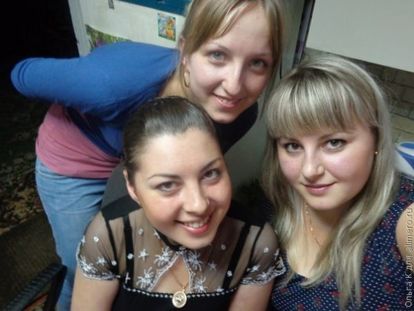 The meeting took place in nature. Half a day the baby was resting in a sling, occasionally waking up for snacking.
Now my daughter is almost one and a half. We still attend all events together, with rare exceptions, when my parents come to visit and my husband and I can spend the evening together.
In my opinion, it is not only possible, but necessary, to lead a social life with a small child. Since the young mommy is very tired and often feels detached from society, she just needs to lead an active lifestyle.
And how do you feel about a rich social life with a baby? What tricks you use?