Once upon a time, the concept of social adaptation was associated with the first campaign of children in kindergarten, first grade of school, etc. But after the birth of my son, I realized that this is a process that starts from the moment when the baby is born.
Social adaptation of the newborn
A couple of minutes after my son was born, they put him to me. Then I was extremely surprised that the kid was not at all indifferent to where he was and what was happening to him. He wrinkled his brow and looked at me carefully.
A message sent to her husband that day is still stored in my phone: Son I looked at me so carefully. As if really understands something. A little later, he had to get used to the cradle of the maternity hospital, then to the crib, and then to mine, where I fed him. Last liked him more than anyone.
Social adaptation of a child up to a year
A little later, when my husband and I became close, family and safe for the child, when he got used to the crib and even intermarried with her, the development of the room and apartment began. At first, he just examined everything with our hands. After a while this was not enough, the son demanded that he be given a toy, a telephone, a remote control or something else.
He tried everything to taste, licked, chewed. Having learned to sit down and crawl, I was engaged in independent study of the expanses of the apartment. Every day my son wanted to see and learn something new. If for the beginning it was enough for the territory of the sofa, then closer to the year our entire apartment became small for him.
At the same time, he formed a clear separation of the people around him, on their own and others. Parents, grandmothers, grandfathers and other relatives, whom his son saw often enough, belonged to his family. The rest were strangers, he communicated with them with some caution.
The child was interested in all the changes. When we walked with him, went to the store, to the clinic or somewhere else, he carefully considered everything.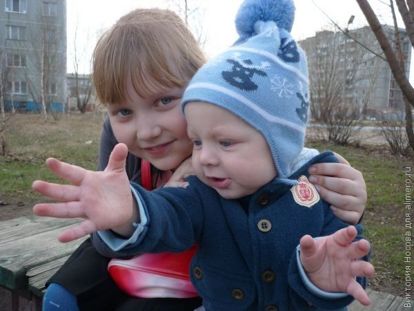 Social adaptation of the child after a year
As soon as the son learned to walk, we began to walk in the playgrounds. Then he had to learn to communicate with children like himself, and a little older. I was moved when they touched each other, cuddled and rattled in their own language.
At first, he often resorted children back to me and asked for his hands. This is not surprising, because I was for him the most reliable and proven, I was his fortress. Gradually he got used to the children, learned to play with them. Already, I see that my son is very sociable, he is fairly easy to meet new people.
Now he learns to communicate with other people, builds sentences. Actively develops new, repeats words, gestures, facial expressions and even people's behavior. He calmly remains a guest without me, if there is someone else of his own next to him.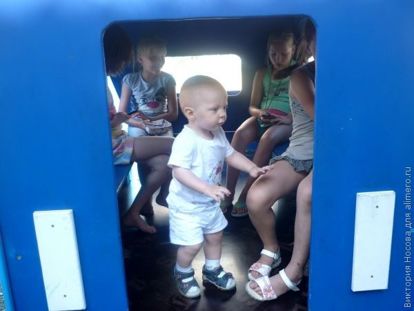 Undoubtedly, in order for the adaptation to take place faster and more confidently, I help the child in every way. I tell him about everything that surrounds him. I teach a certain pattern of behavior. I suggest what is good and what is bad. And, of course, I show everything by personal example.
Of course, my child is still quite small. He has a kindergarten, school, clubs, educators, teachers, friends ahead … You can continue indefinitely. All this child will have to get used to and adapt. But I think that the skills and accumulated knowledge will help him successfully cope with everything.
And in your opinion, at what age can a child talk about his social adaptation?