Before the birth of my baby, I did not think that children could not sleep at night. I believed that babies sleep constantly. How quickly my son debunked my dreams of a healthy night's sleep!
It all started in the maternity ward. The first 2 days the son slept separately from me, the other 3 with me. According to the doctors, he slept well in this little box and did not wake up all night, but as soon as he was with me, he was provided with circles under his eyes.
On arrival home


After discharge, it was very nice to be in his cozy apartment and a soft bed, I hoped that my son would share my joy, especially at night, but it was not there. At night, I got up every half hour or an hour and went up to the bed.
Despite the fact that he slept well and a lot during the day, I didn't get enough sleep at night, because I couldn't often manage to have a quiet time during the day because of household chores and part-time work. Every day, night after night, I hoped and believed that this was the last sleepless night.
Effects


Bruises under my eyes, fatigue – all this has become painfully familiar to me, I even had to get acquainted with some kind of sleepwalking.
At night, I occasionally pulled out pillows — from under the husband's head, because children under one year old cannot sleep on pillows. In the dream, in my voice I was looking for the keys to the tank, although I had never spoken in a dream before. I could wake myself and frantically search for the child on the bed, then on the floor, although I never took the little one to sleep with me.
Joint dream


Personally, I do not support joint sleep with tiny children, for several reasons:
– children will get used to sleep with their parents, this will be their place;
– personal life with a husband, I do not accept shifting the child back and forth because of my need;
– it is possible in a dream not to calculate the force and inadvertently damage or turn the baby's head into a blanket;
– Modern beds or sofas are not suitable from the point of view of orthopedics for a child.
This question is certainly controversial, someone sleeping helps sleep and in the future, parents do not have health problems, as well as with schooling their bed. I am more conservative in this matter, in spite of my lack of sleep, I will not change my opinion with my second child.
Attempts to solve the problem


What I just did not try …
– bathing before bed with soothing, relaxing herbs and shampoos;
– massage;
– various normalizing preparations for intestinal microflora;
– Nurofen and all possible powders for colic;
Unfortunately, nothing helped.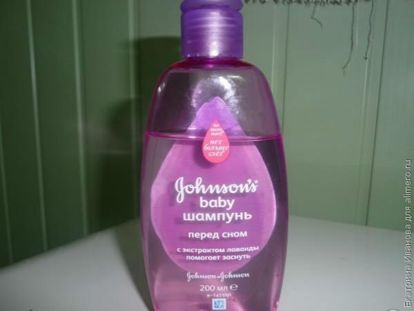 In the end, I learned what a full sleep, after a year and a half. After a year, he began to wake up less frequently, 3 times per night, and after a year and a half he began to sleep all night.
Share your methods of solving this problem, with the second child, I really need them. Did you have similar night pearls?