And now a whole year has passed since my little miracle appeared in my life, my little sun, my little hare – my little son!
On the eve of this event, I thought about how to celebrate the birthday of my child.
On the one hand – a little else, do not understand, do not remember.
On the other hand, I don't remember my first birthday either, but family stories immerse me that day so much that it seems to me that I see my mom and I go to a photo shop, buy me a yellow hare, try a birthday cake …
In general, no matter how I was discouraged, I decided that there would be a birthday.
And my task was to make a holiday primarily for the child, because we can sit with our adult circle.
For son

What can please a year old child? Cake? I do not think he has such affection for tasty food yet. A toy? Of course, it is impossible to do without a toy, but it seems to me that at this age it is not paramount. And I decided that the most important thing is emotions, which, perhaps, will be deposited somewhere deep in my son's memory and will emerge at some point in his mind. Well, or do not emerge. But the benefits of positive emotions will remain.
Morning

It all started with the fact that in the morning the son entered a room that had been completely transformed the night before. Garlands and helium balloons, volumetric edinichka (about it later) and a tremendous box with the main gift in the middle of the room. Of course, the child did not appreciate the full swing. But he was very interested, he circled the room with big surprised eyes, and stomped to the balls – to pull the strings, then to the person – to touch her decoration.
Day

The holiday continued in the entertainment center. We did not visit such places until the significant date. And on his birthday, for the first time, the son made a first bursting in a dry pool, took a ride down the hill, sat on a merry-go-round and flew a helicopter. It is clear that everywhere the mother was insuring the child (I mean), it is clear that in total we spent about 15 minutes on the rides, but I had never seen my child so happy.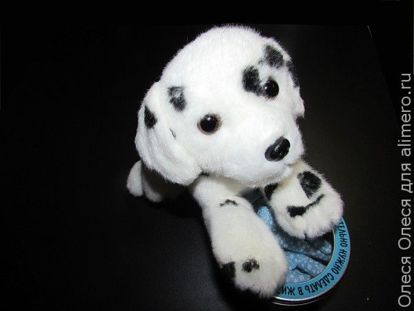 In the evening, I decided, following family tradition, to take the child to the toy store, where I offered him to choose any gift for myself. I admit, the toys made almost no impression on the son. I drew his attention to the cars, and big bears, and all sorts of different sorter – even the son did not want to take anything into his hands. I was desperate – my idea failed. Suddenly, the child stumbled straight to the window with small soft toys, reached out and took a small cute dog. And did not give. Well, the decision is made, once promised, it means must fulfill. We returned home with a new friend.
Actually the celebrations for my son were completed.
Of course, later it was not without solemn gatherings for relatives and close friends, but this was already an event for adults, and the son showed absolutely no interest in him. What is normal for his age.
Instead of output

What is the result? In the end, I am very glad that I did not obey anyone and arranged a holiday for my little son! I hope that he, when the time comes, will not spare the time and energy to please his children – and this will mean that I did everything right. My mom did everything right and I am grateful for that!
How did you celebrate your kids' first birthday?