I am the mother of the one and a half year old son. I'm going to the store today, I see the terms of the announcement that Santa Claus and Snow Maiden will come to congratulate the baby. And I thought, but do I need to call these artists of goodwill and desire to earn to his little son?
Since childhood to the beautiful?
I do not remember when I first saw Santa Claus. Mom says that our neighbor always changed clothes and congratulated all the kids in the neighborhood.
And then I began to go to kindergarten, and Santa Claus – our caretaker Uncle Vasya – came to us at every New Year's matinee. Here I remember him very well. He was very good at playing this role.
It turns out that until the age of 3 I didn't care if the Grandfather came to me with a cotton wool beard or not. Already one vote against I found.
Scared or delighted …
And here is another incomprehensibility. I worry that the baby will not only not understand everything that is happening, but also will be afraid of a stranger in our home.
When we go with him to shopping centers, he shies away from all the growth dolls. Once I saw a clown who had become too annoyingly pestering us with some kind of advertising, so my son burst into tears that I could barely calm him down.
I also have such an idea – to go to a common Christmas tree. There will be many kids, fairytale characters, and Santa Claus with the Snow Maiden. There, I can quietly acquaint the child with the New Year traditions.
With children, the son is very good at contact. I think that if there is general fun, then my baby will not be afraid.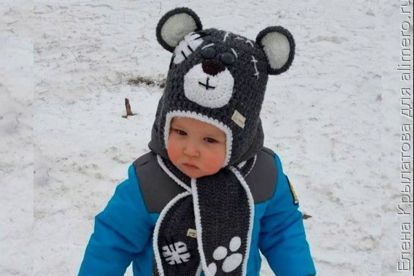 And then it will be possible either to call someone from the agency to the house, or invite friends or relatives to play the role of the kind Santa Claus. By the way, I have heard from friends that it is better not to save money on such a thing and to call Santa Claus, who will play at least one game with the child, otherwise the kids will be disappointed.
My friend told me how her adult nephew played the role of Santa Claus for her little son. The child was then 1 year and 1 month. Nephew with him changed clothes, and then played with him, sang songs, presented gifts. So babe understood that you shouldn't be afraid of Santa Claus. And when a friend went to the common tree with him, he was very happy.
And I'm still at a crossroads. Here I thought, but I myself don't understand – to call or to call … that is the question 🙂
One hope for you, dear readers! Do not pass by! Tell us, at what age did your children meet Santa Claus? What was your experience? And should I call Father Santa to my little son this year?