New Year is one of the most anticipated holidays! We always look forward to some kind of miracle, magic, fairy tales. We charge our New Year's mood much earlier – we start thinking about gifts, clothes, and decorations for our home. And I am sure that almost every family has its New Year traditions.
Of course, when I lived with my parents, we also had our own rituals. But with the advent of my baby, I decided that the best time had come for our little family to start their new year traditions.
After all, it is very cool and perfectly uplifting before the most magical holiday that completes each year. But the very expectation of a new year and preparation for it is the most pleasant moment!
So, I'll share with you the traditions that we decided to establish with our daughter. Of course, she is still small – we are 1.6 years old – but still it's so great to prepare for the holiday together and enjoy these magical moments!
Traditions of our small family
I decided that the spirit of the upcoming celebration should be charged in advance. So it was, by the way, in our family. For ten days we discovered the so-called New Year's calendar, in which each of the days was filled with some preparatory moments. I liked it very much, because we began to feel the spirit of the holiday in advance. And I decided to introduce this tradition into our small family.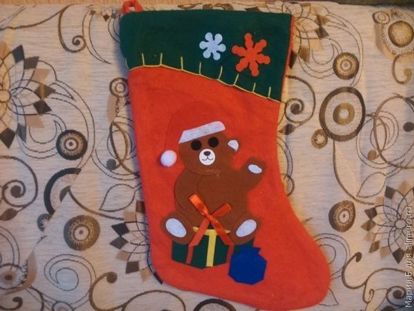 Of course, it all starts with home decoration – garlands, Christmas tree, beautiful New Year's figurines. Together with the child it is very cool to create the pre-holiday atmosphere in the apartment.
True, this year we did without a lively and even artificial Christmas tree. I was afraid that my hooligan in an instant will spread it. Therefore, we limited ourselves to a painted beauty, which was hung on the wall.
Together we made safe decorations for the house – we just cut out various Christmas symbols from pieces of multicolored felt. Simple, beautiful and very convenient to use such beauty when the omnipresent child is at home.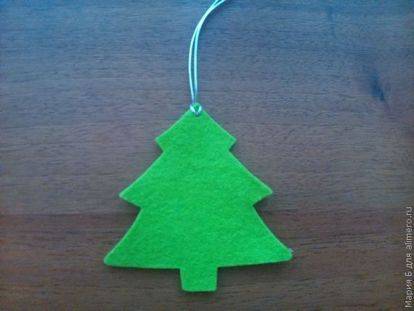 And I bought a lot of different books with Christmas rhymes and pictures, and now every night we read them before bedtime with daughters and charge ourselves with a fabulous mood.
This year my daughter and I rode Christmas tree openings in parks. Previously, we visited only the key tree in the very center of the city and after 00-00. I never thought that the festive opening of Christmas trees in parks and schools is such a sweet and touching event.
I really like to do in the new year gifts to your loved ones. Therefore, the preparation of gifts will also become part of our pre-holiday tradition. Together with our daughters, we made small trinkets and nicely wrapped them in gift paper. Great pastime!
I remember earlier, when my brother and I were small, parents often invited us to Santa Claus on a visit. Well, and then, when we grew up, on December 31 a door bell always rang – and there was no one there. But we knew that it was a signal – Grandfather entered us like that in an apartment and put presents under the tree. And still my brother and I are waiting for this. cherished doorbell, although we ourselves already have children.
I also want this cute and magical tradition to be in and in our family. And given that this year we will not invite Santa Claus, but the bell at the door will still be heard.
And so that my daughter and I met the New Year with beautiful, we made together for ourselves masquerade masks and slightly decorated their holiday clothes. Such co-creation is very close to the baby! And the memory photos will be wonderful!
When we grow up!
Now we are still very small for many things. But when my daughter grows up, our list of traditions will grow! And it will definitely get into it:
1. Annual letters to Santa Claus.
2. Visit to theatrical performances and matinees. By the way, I have an acquaintance who, with her little son, attend Christmas trees every day during the holidays. And then they make together a photo report. The boy really likes such an active tradition, and he is always looking forward to this holiday. I hope this will be our good tradition with our daughters.
3. A trip to Veliky Ustyug on a visit to Grandfather Frost. Of course, such a long trip we will not soon! But we will definitely go there, especially since our grandfather was also born there!
Mommies, share your New Year's traditions with small children!