When I hear the boasts of moms that their child, at 7 months of age, already at the common table, bites and borsch, washes down with a cup of sweet tea and chews cookies, I feel uneasy, the brain draws terrible pictures.
This is wrong, so it is impossible to do! We live in a high-tech age and with access to any kind of information. It is foolish not to enjoy the benefits of humanity, but to live as our parents lived. My mother says that they simply did not know anything, there was no information. Or they did not want to know, nobody will know the truth.
The consequences of improper feeding can be very deplorable. For me, attacks of gastritis were the norm, until I myself was cured and did not change my diet upside down. From the incorrect introduction of complementary foods harm not only the digestive tract, but also many other vital organs. But now it's not about that, but about how, when and what to introduce to babies.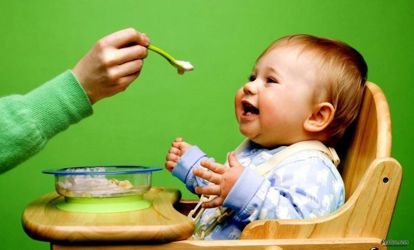 Lure begins at 6 months. No juices, apples and other goodies are needed by your baby's body. My daughter was breastfed, so I'll tell you our way to a full plate.
Kira was born in December, so by her 6 months in June there were already some young vegetables.
It is recommended to start with The first composition of vegetables.The first is a zucchini. It is simply boiled and give to try half a teaspoon per day. For the week you need to bring up to 50 grams. You can mix with the broth zucchini, and you can add breast milk, so that the child was a little familiar taste. Remember, your task is not to feed, but to introduce products.
Next, we introduce cabbage (cauliflower, broccoli, Brussels sprouts, kohlrabi), squash (a mixture of zucchini and pumpkin), pumpkin of light varieties, squash, turnip.
The second part includes:
Beijing (Chinese) cabbage, green peas, green beans, potatoes, carrots, cucumber, asparagus, sweet peppers, corn, sweet potatoes, daikon (radish variety), onions, garlic (after 11 months).
After a year – the third composition: beets, spinach, tomato, dill, parsley, celery (leaf and stalk), cabbage (by 1.5 years),
eggplant (by two years).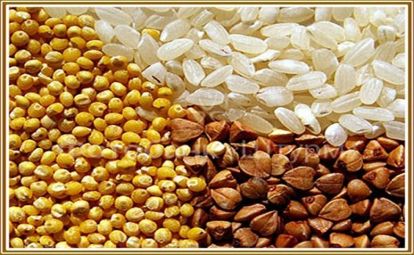 By 7 months, proceed to enter the porridge. First, we introduce gluten-free cereals: rice, corn, buckwheat. The scheme of introduction further everywhere is the same as with vegetables. We enter at the time not more than half a teaspoon of a new product. The next day, a teaspoon, so gradually bring up to 50 grams.
The next porridge is transitional. This is millet, which contains the minimum amount of gluten. Millet is introduced at least after 9 months. Oatmeal at least after 10 months. Wheat, barley and lentil – after a year. Peas, beans, after one and a half years. Manka after 2 years!
By 8 months, we introduce fruit.
The order of introduction is as follows: apples, pears, prunes (dried), dried apricots, raisins, banana, plums, peaches, dates, apricots, persimmon (after 8-10 months), avocado, mango, cantaloupe (if no allergies were previously observed, after 10 months), watermelon, tangerines (from 11 months), grapes (from 11 months), kiwi (by year), oranges, pomegranate.
Berries do not offer until the first year of life, at least after 9-10 months.
By 9 months we introduce meat (animal protein). The scheme is as follows: rabbit, turkey, pork, beef / veal, lamb. Chicken after a year. The norm for children up to 3 years – 75 grams of meat per day. But there must be so-called fast days. It means that once a week a child is in vegetables, fruits, cereals.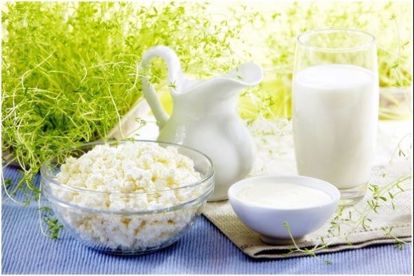 By 10 months – we introduce fermented milk products. Yogurt, cottage cheese, kefir, cheese.
Next, you need to diversify food within the introduced products. We introduce eggs after a year. Whole milk – after one and a half years. Fish – after a year. Seafood – after two, three years. Nuts, honey – after three years.
In this topic, I touched on only basic food. If you have questions, I will answer with pleasure.
And finally, remember: what you lay in the child in infancy is vital for him. Baby with this stomach to live a lifetime.
Take care of your children!